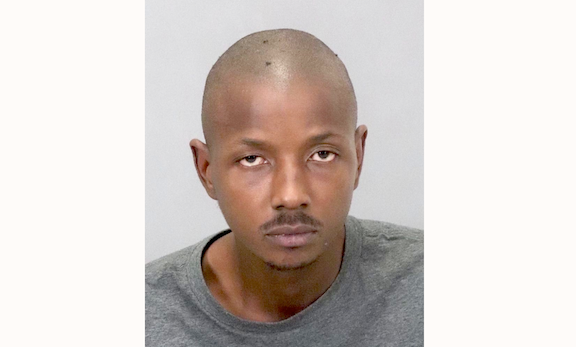 This story first appeared in Tuesday morning's Daily Post. Here's an updated version of the story with information about the man who was arrested. To get all of the local news first, pick up the Post every morning at 1,000 Mid-Peninsula locations.
By the Daily Post staff
Police have arrested a 29-year-old man on suspicion of burglarizing a home in the Old Palo Alto neighborhood and then robbing the homeowner before running out the back door.
On Monday (Nov. 25) at 2:13 a.m., police received a call about a home invasion in the 2200 block of Ramona Street. The caller woke up after hearing noises outside her second-story bedroom. Then she looked around and saw an intruder opening her bathroom door, police said. She immediately texted the homeowner who was sleeping downstairs to alert her.
The intruder made his way downstairs and confronted the homeowner, a woman in her 40s.
Out of fear for her safety and the safety of her two daughters who were sleeping in a nearby bedroom, the woman gave the intruder money, police said.
The intruder fled through the back door with the money and some items from the house. He jumped a backyard fence, damaging it in the process.
None of the residents of the home were physically harmed by the intruder, police said.
Police arrived and immediately began searching for the intruder. They found him in the backyard of a home next door. Police said he had the victim's electronic items in his pockets.
Police determined that he had also stolen items from the family's detached garage before entering the home. Police said he used a ladder to access a second-story window.
Arrested was Dwight Ronnel Tucker, 29, of East Palo Alto. He was booked into the Santa Clara County Jail in San Jose on two counts of robbery, two counts of burglary, extortion, vandalism (all felonies), and prowling (a misdemeanor).
Police said they don't believe Tucker committed any other recent home burglaries.