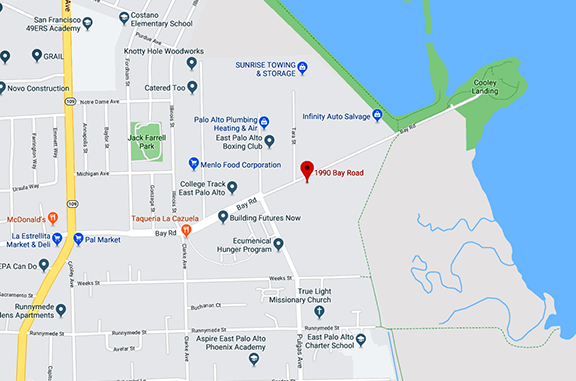 BY EMILY MIBACH
Daily Post Staff Writer
Lyft is testing autonomous cars in East Palo Alto, at the former Catalytica chemical manufacturing plant near Cooley Landing.
The testing facility at 1990 Bay Road features intersections, merges, traffic lights and other road configurations for the cars to maneuver, according to a statement from Lyft executive Luc Vincent.
Interim Assistant City Manager Patrick Heisinger confirmed that the Catalytica site is being used as Lyft's training grounds until new owner of the property, Oakland-based developer Harvest, puts in plans to redevelop the property.
Lyft's autonomous vehicle division, called Level 5, is located in the Stanford Research Park.
Vincent said that among the vehicles that will be tested in East Palo Alto are new Chrysler Pacifica Hybrid minivans. The minivans will help Lyft further its drive-share program.
Across the street is 2020 Bay Road, where New York developer Bill Uhrig is proposing to build one of the largest office developments in the area, a 1.3 million office park.