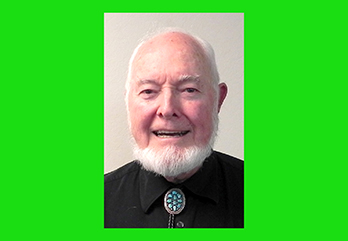 BY EMILY MIBACH
Daily Post Staff Writer
Two Burlingame councilwomen retained their seats on council, the San Mateo-Foster City School Board welcomed a new trustee and the Redwood City School District may not get its parcel tax.
As of 9 last night, Redwood City school's Measure H was short 2.4 percentage points necessary for meeting the two-thirds threshold for passage. The "yes" votes were at 65.36% while 34.64% voted "no." The outcome could change in coming days as additional votes are counted.
The district was asking for voters to approve a $149 per parcel tax, which would be in place for 12 years. The tax would raise an estimated $3.4 million a year.
Opponents, led by local Libertarian Jack Hickey, argued that the district closed four schools because of a steep decline in enrollment, and because of that, the district's budget has balanced itself.
However, proponents of the tax say the district plans to use the tax monies "to attract and retain highly-qualified teachers; support quality reading and writing programs; maintain science, technology, engineering and math instruction; and reduce class sizes in kindergarten and first grade," according to the argument for the tax.
Earlier this year, the school district hired Burlingame-based pollster Godbe Research to conduct a poll. Godbe found that 72% of respondents said they would approve a $149 parcel tax.
Burlingame
In Burlingame, City Council incumbents Emily Beach and Donna Colson faced opponent Mike Dunham, a former teacher, who wanted to increase affordable housing and decrease traffic in the town.
As of 9 p.m., Dunham was in third place with 24.2% of the vote. Vice Mayor Emily Beach was the top vote getter at 38.63% of the vote and Mayor Donna Colson had 37.16%.
San Mateo-Foster City School Board
For the San Mateo-Foster City School District, newcomer Alison Proctor appeared to have scored a seat on the board with 35.37% of the vote at 9 p.m. Appointed incumbent Ken Chin appears to have been elected to his seat with 33% of the vote. Business owner and district mother Annie Tsai had 31.62% of the vote.
In years past, election night in odd-numbered years was a hotly-watched event locally. Traditionally, city council and school board races were held in odd-numbered years. But a state law passed in 2016 that forced local governments to change their elections to even-numbered years in order to increase turnout.
The drawback was that local elections were added to an already long ballot in even numbered years, when voters would pick governors, U.S. senators and presidents. The concern is that voters wouldn't focus on local candidates and issues when state and national races were dominating the headlines.
But the cities and school districts had no choice but to obey the law passed by Sacramento lawmakers.
In response to the law, most city councils voted to extend their terms by a year to be compliant. Burlingame council decided to keep holding its elections on odd numbered years, but whoever was elected in 2017 and 2019 would get five-year terms.
After the five-year terms, Burlingame would switch to elections in even-numbered years.
Breed's DA pick leads
But up north in San Francisco, a series of big-ticket items were on the ballot.
In the first contested District Attorney's race in recent memory, Suzy Loftus, Mayor London Breed's appointee to the position, was squeaking by with a plurality of the vote, at 28.69%. Her main competitors Chesa Boudin and Nancy Tung both had 23% as of 9 p.m. last night.
By 10 p.m. however, Boudin was winning with 29.64% of the vote and Loftus at 28.97%. Prosecutor Tung had dropped down to 19.85% and fourth candidate Leif Dautch had 14.67% of the vote.
If no candidate gets 50% of the vote, then the results would be recalculated using voters second choices, a confusing process called "ranked choice voting" that could take days.
Mayor Breed breezed to re-election, facing a handful of fringe opponents. As of 9 last night Breed had 60% of the vote.