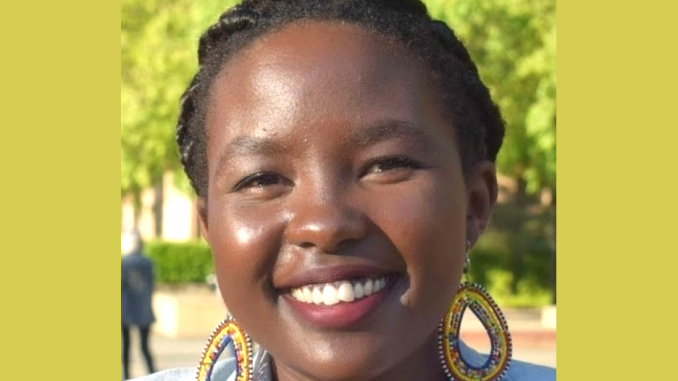 By the Daily Post staff
Norah Borus, a computer science student at Stanford who ran a coding camp for youth in her native Kenya, died by suicide from poisoning, the Santa Clara County Medical Examiner's Office said after a lengthy review.
Borus, 24, was found dead on June 14 in campus student housing, but the medical examiner didn't release the cause and manner of her death until this week. Borus was enrolled in Stanford's co-terminal degree program, which allows students to earn their bachelor's and master's degrees at the same time.
She majored in computer science and was interested in artificial intelligence and machine learning, according to Stanford.
Borus, as a fellow for the Haas Center for Public Service's Alexander Tung Memorial, ran a nine-week coding camp with 20 participants in Nairobi, according to Stanford. She spent many of her school breaks in Kenya to serve as a mentor.
Borus was also active with Stanford's African Studies Center, and was a vocalist. She lived in performing arts-focused student housing.
Those who need help can contact the National Suicide Prevention Lifeline at 1 (800) 273-8255 or Stanford's Counseling and Psychological Services (CAPS) at (650) 498-2336.