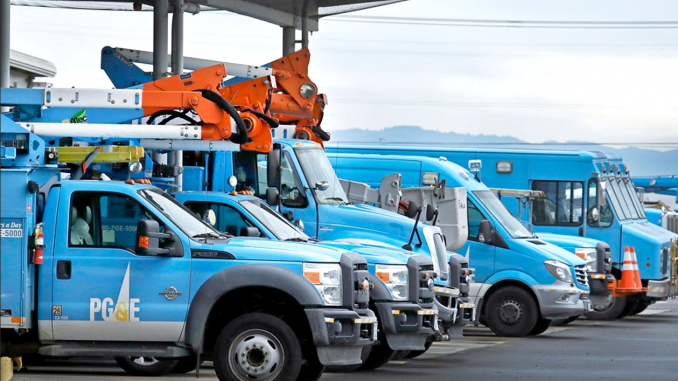 BY EMILY MIBACH
Daily Post Staff Writer
As residents got their power back on Monday (Oct. 28), they received warnings that another power outage courtesy of PG&E will hit the area tonight (Oct. 29).
PG&E announced it will shut off power to customers south of Pacifica and west of Interstate 280 around 11 tonight due to forecasts of heavy winds that might topple power lines and start fires.
Power will also be cut for three pockets east of 280:
• San Mateo, west of Alameda de las Pulgas;
• Emerald Hills and Redwood City west of Canyon Road;
• Interstate 280 and Page Mill Road, stretching just east about half way to Junipero Serra Boulevard, a largely undeveloped area.
Not everybody is losing their power tonight. Portola Valley town officials sent out a message to residents that they most likely won't have their power shut off tonight.
According to maps by PG&E, parts of Woodside will have their power cut, whereas Los Altos Hills residents will most likely keep their lights on.
Palo Alto Utilities said it does not expect for the city to be affected by tonight's shutoff, but did warn that some foothills residents may have their power cut.
As PG&E was announcing tonight's power outage yesterday, some 3,800 mid-Peninsula customers were still without power. Over the weekend, 13,547 PG&E customers in the area were without power.
Winds are expected to get up to 40 mph in the hills and 30 mph along the coast, according to the National Weather Service.
Winds are expected to calm around 10 a.m. on Wednesday, which is when PG&E will begin to check lines for any damage and turn the power back on.
Smoke likely today
The winds are expected to blow smoke from the Kincade fire south into the Bay Area today (Oct. 29), causing the Air Quality District to call for another Spare the Air day, encouraging residents to stay inside as much as possible.
At 7 p.m. Monday, the air quality in Redwood City was 52, a moderate level.
The Sonoma-area fire as of last night had burned 74,324 acres, forcing 185,000 people to evacuate their homes. Some residents were allowed to return home yesterday.
PG&E stock plunges
PG&E, which had been blamed for deadly wildfires in 2017 and 2018, admitted yesterday that its lines caused a fire in Lafayette. In addition, a PG&E line failed just before the Kincade fire began on Wednesday.
Shares of PG&E have been sinking for several days. Yesterday they fell another 30% to $3.55. Since the beginning of the year until Friday PG&E shares have plummeted 79%, according to Market Watch. The company is attempting to reorganize in bankruptcy court.