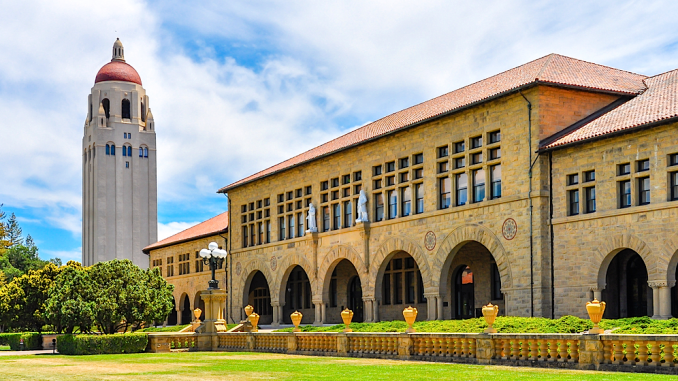 By the Daily Post staff
Somebody put a date-rape drug in the drink of a female Stanford student who lost consciousness while at a party on Fraternity Row, the Stanford police said.
The student was drugged Thursday night at a party at an undisclosed location on Mayfield Avenue, also known as "The Row." She was brought home safely by a friend.
On Friday, she took a drug test that came back positive for GHB (gamma-hydroxybutyrate), a drug that is sometimes slipped into the drink of a person to knock them out without their knowledge.
Police said there is no indication that any additional crimes, such as sexual assault, took place.
Police are asking anyone with information about this crime to call them at (650) 329-2413.
WomensHealth.gov offers these tips to avoid date-rape drugs in social situations.
Be aware of drinks in punch bowls or other containers that can be easily "spiked" (when alcohol or another drug is added to a drink without permission).
Don't accept drinks from other people. If someone offers to get you a drink from a bar or at a party, go with the person to order your drink. Watch your drink as it is poured and carry it yourself.
Open your drink yourself. Keep control of it at all times.
Don't drink anything that smells strange. Stop drinking any drink that tastes strange. Some date rape drugs may taste salty or bitter, but most are tasteless and odorless.
Don't drink more than you want to just because someone else wants you to. Don't drink more than you want to so that someone else will like you or be impressed.
Get help right away if you feel drunk and haven't had any alcohol or if you feel like the effects of drinking alcohol are stronger than usual. Find a friend who can help you get to a safe place.
Look out for your friends, and ask them to look out for you. You can play a powerful role in helping other people stay safe. If a friend seems out of it, seems much too drunk for the amount of alcohol she drank, is acting out of character, or seems too drunk to stay safe in general, get her to a safe place. Ask your friends to do the same for you.