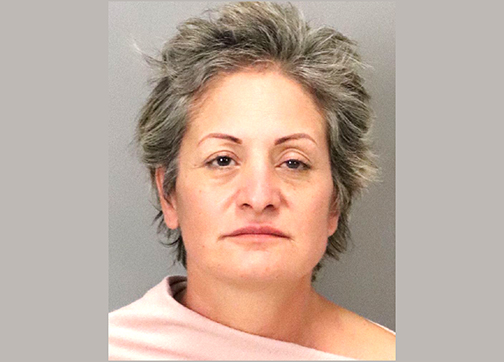 A man who was killed when a woman allegedly drove into two pedestrians in Rancho San Antonio Park has been identified as Lawrence Lupash, 77, of Sunnyvale.
Mireya Orta, 50, of Santa Clara, was charged by the Santa Clara County District Attorney's Office with three felonies, including murder with the enhancement of using a car as a deadly weapon, premeditated attempted murder and resisting arrest.
Orta was denied bail during her arraignment hearing Friday in Santa Clara County Superior Court.
If convicted, she faces 33 years to life in prison.
She's accused of striking the pedestrians in different parts of the 165-acre park that spans from Mountain View to Cupertino on Tuesday (Oct. 1).
The other victim did not suffer life-threatening injuries. Orta is being held in the Santa Clara County Main Jail.
Orta's next hearing will be 9 a.m. Nov. 7, with presiding Judge Ronald Toff, Department 37.
Her counsel, Charles Hendrickson of the county's public defender office, offered no comment following Orta's hearing on Friday.
According to the sheriff's office, Orta drove a black Audi SUV through the park, struck Lupash and almost hit another person before continuing to drive "erratically" through and around the park. Orta also allegedly rammed a sheriff's patrol vehicle after officers tried to stop her vehicle.
"The Santa Clara County (District Attorney's) Office will ensure that Ms. Orta is held accountable to the full extent of the law," prosecuting attorney Alaleh Kianerci told reporters on Friday. "We will ensure that the victim's family will receive justice in
this case."
Managed by the Midpeninsula Regional Open Space District, Rancho San Antonio Park is a popular place for jogging, hiking and horseback riding.
— From staff and wire reports