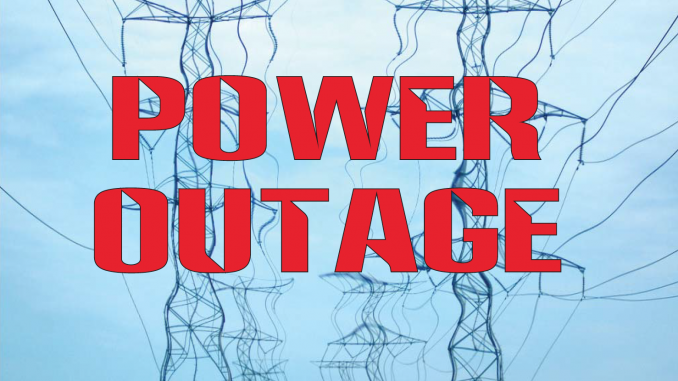 By the Daily Post staff
Update 8:45 a.m. — Utilities spokeswoman Catherine Elvert said workers are still investigating the cause of the outage. She said they believe the problem may have been with either a cable or transformer.
Approximately 280 customers initially lost their power. Most of them — 95% — had power restored at 4:30 a.m., she said. At that time, there were still a few customers without power, she said, such as some stoplights, gas pumps and the University Avenue Caltrain station cafe.
Service was fully restored around 8:30 a.m.
Update 7 a.m. — The power outage in north Palo Alto is over. No word yet on the cause. The outage was spotty, hitting some buildings but not others. The outage appears to have been confined to about 1,000 homes and businesses downtown, in Crescent Park and University South.
1:34 a.m. — The power went out at 1:18 a.m. today (Oct. 3) in parts of downtown Palo Alto and the Crescent Park and University South neighborhoods.
The cause of the outage wasn't immediately known.
Here's a link to the city Utilities Department outage page.
Downtown, the outage hit some buildings in a block and not others. For instance, the Post Office on Hamilton Avenue has its lights on, but the condominium and office development on the other side of the block along Forest Avenue was dark.
The Daily Post, located at 385 Forest Ave., lost its electricity at 1:18 a.m. — about 20 minutes after the final pages of Thursday's edition were sent electronically to its printing plant in San Jose.