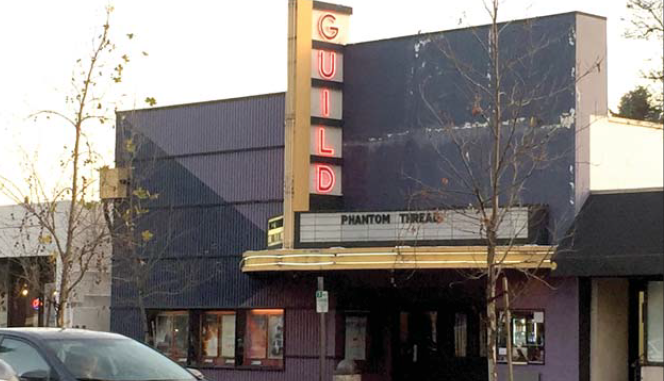 By the Daily Post staff
The 95-year-old Guild Theater on El Camino Real in Menlo Park, the mid-Peninsula's last single-screen movie house, will close on Thursday (Sept. 26), its operator announced.
The longtime landlord of the theater, Howard Crittendon of Atherton, sold the property at 949 El Camino Real to a group of investors who have received city approval to turn the place into an entertainment venue that will host bands, theater productions and continue to show movies.
The buyers, who have formed the nonprofit Peninsula Arts Guild, received city approval last year to build a new stage, a second story inside the theater and rebuild the front of the theater.
At public hearings last year, the main sticking point was whether there was enough parking for all of the people who would attend the events. Arts Guild President Drew Dunlevie pointed to a study that showed there was plenty of parking in city-owned lots at night, when most events would take place.
The announcement that the Guild would close on Thursday was posted on Landmark Theaters' Facebook page on Friday (Sept 20).
Landmark continues to operate the split-screen Aquarius Theater at 430 Emerson St. in downtown Palo Alto.