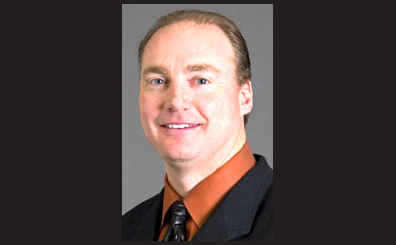 BY EMILY MIBACH
Daily Post Staff Writer
San Mateo County Community College District officials haven't told the public why Ron Galatolo was removed as chancellor because of a clause in his separation agreement.
The settlement agreement, obtained by the Daily Post, said the district and Galatolo agreed to put out a "mutually acceptable joint press release," and that everyone would follow a set of "talking points" when discussing Galatolo's exit.
The separation agreement said that all comments relating to Galatolo's departure must be consistent with the press release.
Also in the agreement is a non-disparagement clause, which means Galatolo and the board can't speak ill of one another.
As a result, the public has not been told why the board decided to remove Galatolo as chancellor after 20 years in the position.
As the Daily Post reported on Aug. 24, the San Mateo County District Attorney's office has executed search warrants at the college district in connection with Galatolo. District Attorney Steve Wagstaffe said his staff is looking into allegations of harassment and improper handling of construction contracts.
The separation agreement doesn't say why Galatolo was removed, but said that "disputes arose between the (district and Galatolo) regarding their employment relationship," which was taken to mediation before retired Judge Richard Kramer on Aug. 7, just five days before the district and Galatolo issued the press release.
After the mediation, it was agreed that "to avoid the uncertainty and expense of litigating disputes between them," a settlement agreement would be written up, the agreement states.
Galatolo shielded from lawsuits
The separation agreement prevents the district from suing Galatolo for anything he might have done as chancellor.
As part of the agreement Galatolo was given a new position, chancellor emeritus, which will pay what he was making as chancellor, $467,700 a year plus benefits.
In both the new employment contract and the settlement agreement, Galatolo is supposed to work at home, not on campus.
The agreement also notes that Galatolo no longer reports directly to the board, but instead to the district's new acting chancellor, Michael Claire, who was previously president of the College of San Mateo, one of the three colleges that makes up the district.
If any issues arise during Galatolo's new contract — which lasts until March 2022 and cannot be renewed — the board and Galatolo must again go back to mediation with Judge Kramer. The Post obtained Galatolo's separation agreement in response to a California Public Records Act request.
While the district is silent on why Galatolo was removed, the District Attorney's office said it began looking into Galatolo after receiving a complaint. Investigators are gathering information to determine if they should open a full blown investigation, which could lead to criminal charges.
Investigators are sifting through thousands of pages of records from the college district, DA Wagstaffe told the Post previously. Wagstaffe said he does not know when the inquiry will be completed.