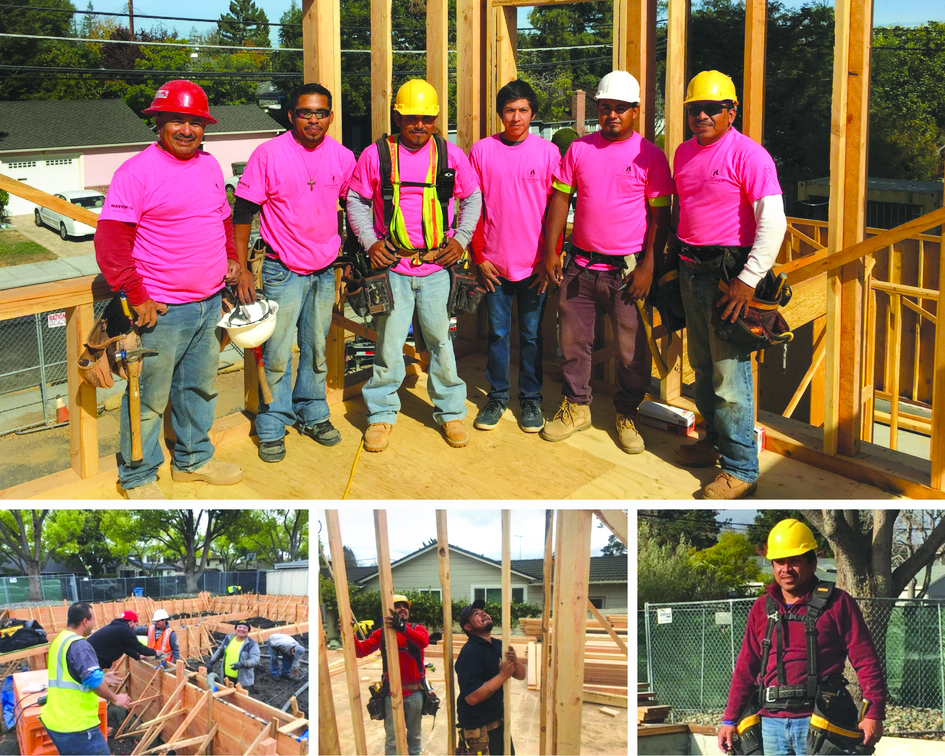 Whether you're looking to renovate your home or build a brand-new one, Venture Construction and Development will treat every aspect of your project with the care it deserves.
At Venture, they have a simple motto: "We build great things."
They have built their reputation on high-quality workmanship and meticulous attention to detail.
President Frank Benaderet says they personally manage all aspects of construction from start to finish. They set themselves apart from other builders by performing trades in-house, from foundation, framing and electrical to finish carpentry and painting. By using their own highly skilled workers, they're able to build more efficiently, maintaining high quality while minimizing the cost.
"We control the schedule, the budget and the quality," said Benaderet. "Other builders will do one trade at a time. We'll have four or five trades going at a time."
For example, he said, they recently built a brand-new house in Palo Alto – a project of well over 5,000 feet – in only 10 months.
A big reason they can work so efficiently is their exceptionally experienced crew. They have workers who have been with them for 20 years, said Benaderet. One of their project managers, William Lopez, is the son of a longtime building superintendent with the company.
He started working with the company during summers while he was a student and learned the industry from the ground up. The other project manager, Danny McManus, is a Dartmouth grad who got his start as an intern.
In addition to renovations and new construction, Venture also enters into investment partnerships with homeowners who are looking to take advantage of the sizzling hot Silicon Valley market by developing and then selling their properties at an increased profit. For the right property, Venture will have the property appraised and then renovate the home. When the property is sold at a profit, the homeowners will get their original value, Venture will recoup the construction costs, and the profit from the sale is then split evenly between Venture and the homeowner. Benaderet said he recently worked on a Palo Alto property that was originally valued at $2.2 million. But after Venture made $800,000 worth of improvements, the property sold for $4 million.
"We were able to provide an additional half-million dollars for the owner," said Benaderet.
Born and raised in Palo Alto, Benaderet said they treat the neighborhoods they work in as though they were their own.
"We care about the community we work in," he said. "We don't come into a neighborhood and park our trucks everywhere. We refuse to leave mounds of garbage everywhere." And every day, he said, someone walks the site to make sure they don't leave nails or other debris in the roadway.
For more information, call Venture Construction at (650) 493-6000.