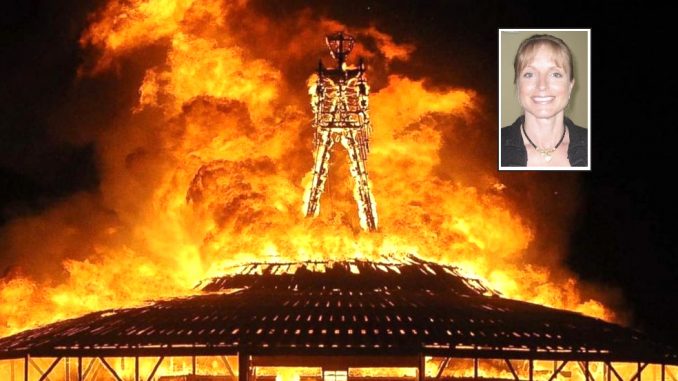 BY EMILY MIBACH
Daily Post Staff Writer
For perhaps the first time in Menlo Park's history, a council member will be participating in a meeting from Burning Man in Nevada.
Councilwoman Catherine Carlton will be calling in from the tech and entrepreneur-oriented Ideate Camp, according to the council's Tuesday (Aug. 27) night agenda.
The camp is based at the music, arts and cultural event held every year in the Black Rock desert about 100 miles north of Reno.
The festival draws thousands of Bay Area residents, especially those in tech, every year, including Google's Larry Page and Sergey Brin and Facebook's Mark Zuckerberg.
A Tech Crunch article identifies campers of the Ideate camp as venture capitalists, start up runners and other folks you'd typically see clacking away at their computers in a Menlo Park coffee shop.
Although Burning Man now takes place in Nevada, the first event was held on Baker Beach in San Francisco in 1986 and was held in San Francisco until 1990. While initially the event was free, it now costs up to $4,500.
The Post wasn't able to reach Carlton to find out why she is attending Burning Man. (We'll update this story if she contacts us.)
However this is not the first time Carlton's called into a council meeting.
She has also called in from places such as Givatayim, Israel; Dubai, United Arab Emirates; Bogota, Colombia; Austin, Texas, and Naperville, Ill.
Carlton is a partner at Limitless Ventures, a venture capital and private equity firm that is focused on investing in businesses dedicated to improving addiction and alcoholic recovery, according to her LinkedIn.
She is also a consultant for Mandarin Matrix, an online classroom for those who want to learn Mandarin, according to her LinkedIn.