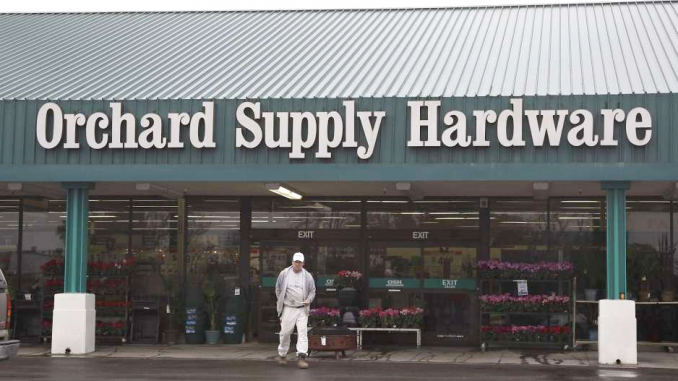 By the Daily Post staff
People in Mountain View and south Palo Alto who have missed having a local hardware store after Orchard Supply and Hardware closed last year can rejoice — Ace Hardware is moving into the old OSH store at 2555 Charleston Road.
The new hardware store will be called Westlake Ace Hardware, and is expected to open next month. Currently, a handful of positions, such as cashier and shift leader, are being advertised on the job search website Snag.
No plans have been announced for Ace to move into the former OSH's in Redwood City or San Carlos.
The mid-Peninsula lost three hardware stores as a result of OSH closing last year. Lowe's bought OSH for $205 million five years ago after OSH filed for Chapter 11 bankruptcy. But last year, Lowe's decided to close OSH so it could better compete with Home Depot.
OSH started in 1931 as a cooperative owned by 30 fruit and nut farmers who joined forces to buy farm supplies in 1931. Its first store was at 44 Vine St. in San Jose.
The cooperative members sold the business to W.R. Grace and Co. in 1978, who later sold OSH to Wickes Companies in 1986. Three years later, Wickes sold the company to its managers.
Sears bought OSH in 1996 and spun it off as a public company in 2012. At the time OSH filed for bankruptcy in 2013, it was $230 million in debt.