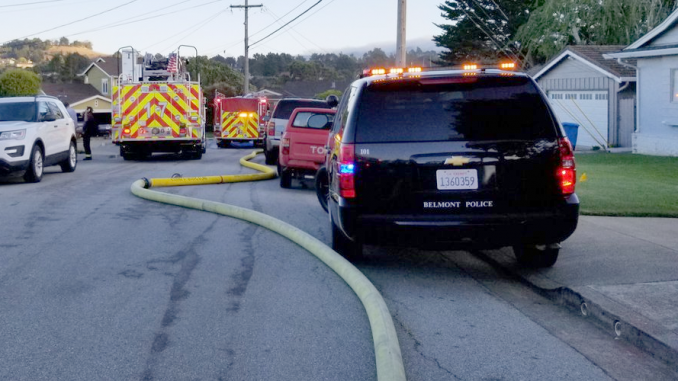 By the Daily Post staff
A house fire on Tioga Way in Belmont that injured an 89-year-old man appears to be accidental, according to the San Mateo Consolidated Fire Department, which serves Belmont.
On Saturday (Aug. 17) at 6:40 p.m., officers from the Belmont Police Department and San Mateo Consolidated Fire responded to a report of a house fire on Tioga Way. When the arrived, they found smoke coming from the garage and the three adults were outside.
The fire was confined to the garage and was quickly extinguished by firefighters with assistance from Cal Fire. An 89-year-old man was treated by paramedics for burns and smoke inhalation. He was taken to a hospital for observation.
A 59-year-old man and a 77-year-old woman, who had also been in the house, were checked at the scene by paramedics and released. The residents of the home are being assisted by the American Red Cross.
The cause of the fire is under investigation, but appears to be accidental.