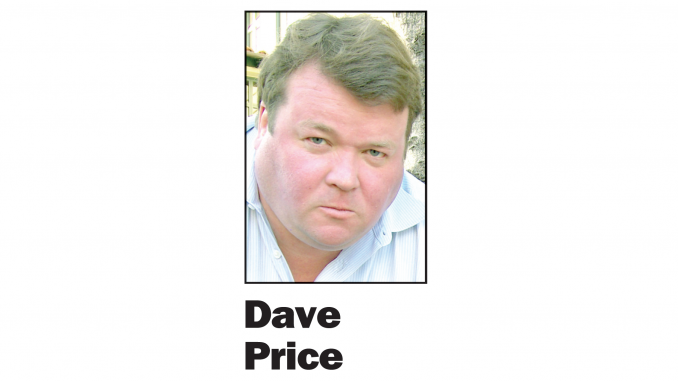 OPINION
BY DAVE PRICE
Daily Post Editor
Is this a coincidence or just tit-for-tat? You be the judge.
Last fall, Santa Clara County Sheriff Laurie Smith told District Attorney Jeff Rosen that his attorneys would have to obtain a warrant before they listened into phone conversations of inmates in the county's jails.
There may have been sound prosecutorial reasons for the eavesdropping, but it didn't look good for Rosen. The dispute made it seem as if Smith was the protector of civil liberties by demanding a warrant while Rosen came off as a DA who wanted to take shortcuts to win cases at any cost.
That may not be fair, but that's the perception.
Now I've got to wonder if it's just a coincidence that on Aug. 2, Rosen's crew served a search warrant on the sheriff's office to grab cellphones, computers and electronic records?
Gun permits
Both Metro and the Mercury News were told by anonymous sources that the DA is looking into the conceal-carry weapons (CCW) permits she gave to campaign contributors, and if she broke any laws by doing so.
CCW permits in California are given out by county sheriffs. Gun-rights advocates say that Smith is among the most stingy of sheriffs when it comes to handing out these permits. So she gets a lot of criticism from Second Amendment advocates, and they argue she's corrupt because contributors got permits.
This allegation isn't exactly breaking news. It's come up in her two last re-election campaigns and she's been sued by Second Amendment groups. A suit in 2011 by two such groups and a private investigator who was denied a CCW permit was thrown out of court, though the judge said Smith had to take a second look at his permit application but didn't have to approve it.
It's funny to see Rosen, a liberal Democrat, hitching his wagon to the gun-rights crowd. Particularly at a time when mass shootings are all over the news. Bad optics.
'Public Integrity Unit'?
I was shocked to read in one of those San Jose papers that the DA's office still has a "Public Integrity Unit" that's supposed to investigate government corruption.
I haven't been able to find proof that this unit actually exists because there's plenty of public corruption in the North County and the DA never seems interested in investigating.
Remember those folding road maps you used to be able to get at gas stations? I'd like to find one of those maps, draw a big circle around Palo Alto, Mountain View and Los Altos and mail it to the Public Integrity Unit just to let them know this part of the county actually exists.
• • •
A fox in the hen house
On Monday (Aug. 19), the Palo Alto City Council will consider forming a "Rail Blue Ribbon Committee" to generate support for a tax next year to fund the rail crossing projects, which will cost in the billions.
This would be a separate committee from the Expanded Community Advisory Panel, or XCAP, which is analyzing the different options for the crossings, also known as grade separations.
The blue ribbon committee will focus on generating support for a tax that voters will likely see in the November 2020 election.
Who should be on this new blue ribbon committee? A report from City Manager Ed Shikada suggests that five entities should have a non-voting capacity on the committee including the Palo Alto Chamber of Commerce, Stanford, Caltrain, VTA and the Silicon Valley Leadership Group.
Yes, you read that right — the Silicon Valley Leadership Group — the tech lobbying outfit headed by Carl Guardino.
Guardino is the guy who heads campaigns every few years to raise the countywide sales tax to fund BART to San Jose. These sales taxes are highly regressive, hitting the poor and middle income resident the hardest. But they spare the big tech companies — the members of Guardino's group — from paying their fair share.
For some reason I don't understand, Palo Alto councils in the past have revered Guardino. If he asks for an hour to address council on one of his schemes, he gets it, while the resident who has a neighborhood problem gets two minutes at the microphone.
Sending our taxes to San Jose
And every tax increase he cons the council into supporting siphons money out of the North County and sends it to San Jose. It's part of the reason why our traffic here is bad — our tax money, which could solve problems here, is going to San Jose.
I suspect that if Palo Alto was able to keep all of the transportation tax money it has sent to San Jose over the years, there would be more than enough dough for the grade separations.
Why would our council put this guy on a committee to solve a problem he helped to create?
Editor Dave Price's column appears on Mondays. His email address is price@padailypost.com.