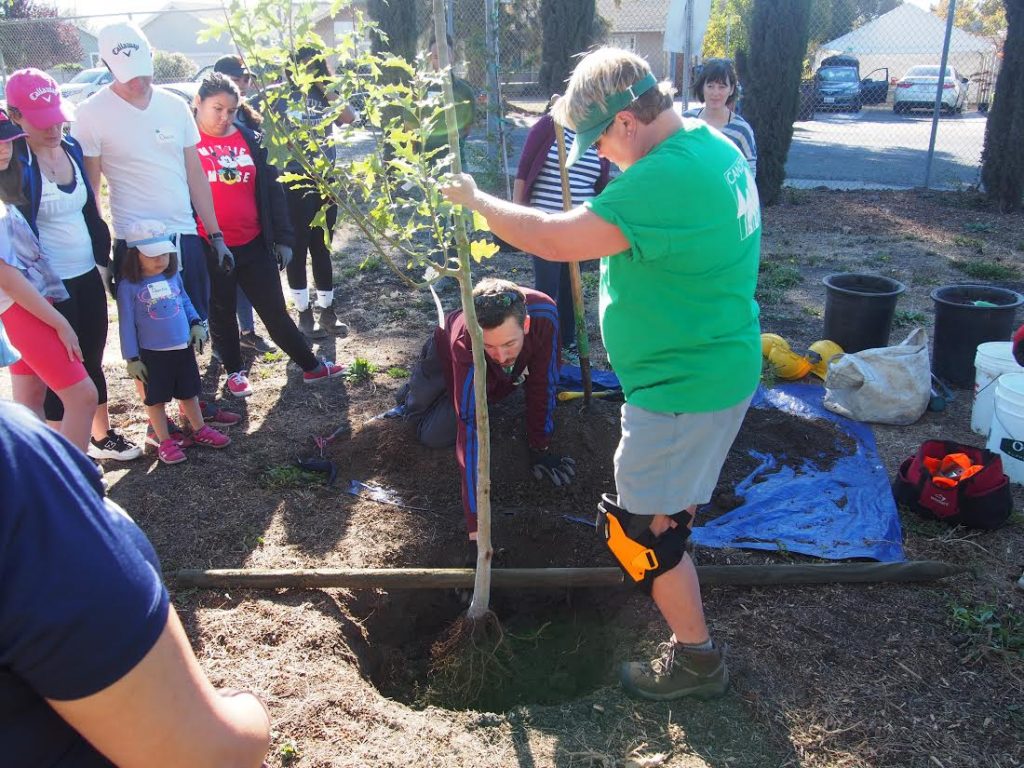 Maintaining a healthy and vibrant population of trees is key to the quality of life in our towns, and yet our urban forest needs care and advocacy. If this need speaks to you, take the opportunity to become a Canopy-certified Community Forester!
Canopy, a nonprofit whose mission is to expand the urban tree canopy in Midpeninsula communities, is calling on individuals who are passionate about keeping their communities green and leafy to join their Community Forestry School next month.
Starting Sept. 11, Canopy's eight-week course will meet weekly on Wednesdays from 6:30 to 8:30 p.m. following a potluck dinner. Topics covered will include:
The benefits and importance of an urban forest
How to select new trees to plant and where to plant them
Different species appropriate for our area
Expert tree planting methods for establishment and survival in the urban landscape
Tree care and pruning techniques for the long term
How to advocate for tree-friendly policies in our cities and take action within your community
"The goal is to equip the students with knowledge about issues that affect trees and the urban forest and with skills to be able to plant trees, take care of them and advocate for trees in their own city," said Natalie Brubaker, Canopy's Education Director.
The class will be offered in Palo Alto, East Palo Alto and Mountain View. It will cost $120 for the 8-week course and materials. Scholarships are available. In addition to the weekly class meeting, students will also attend at least four field experiences, such as a neighborhood tree planting, a hands-on pruning lesson or a nursery visit. All classes will be taught by Canopy staff and local arborists.
"Our hope is that this course will empower residents to plant trees and advocate for trees on their own," said Brubaker. "We envision a day when every resident can step outside to walk, play and thrive under the shade of healthy trees."
You can apply to join the class by going to http://canopy.org/our-work/events-and-workshops/community-forestry-school. For more information about the class, email info@canopy.org or call Brubaker at (650) 964-6110 ext. 6.