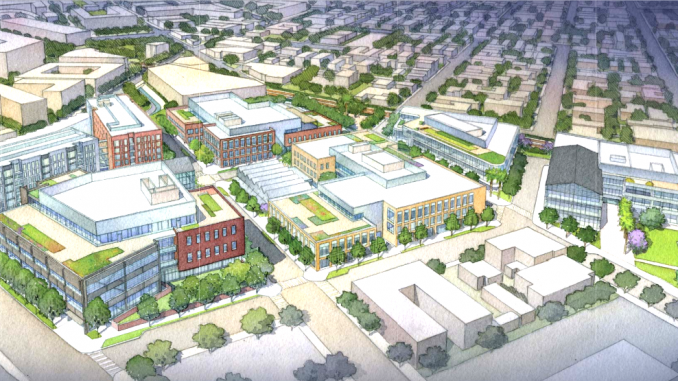 BY EMILY MIBACH
Daily Post Staff Writer
Redwood City Planning Commissioners are worried a massive six-city block development will worsen the housing-jobs imbalance, and they want to see some alternative plans that balance the project's homes with the jobs it will create.
Commission members expressed alarm Tuesday over a development of homes, offices and stores that Greystar Real Estate wants to build at 1601 El Camino Real, just north of the Woodside Road-El Camino interchange.
"If we are creating somewhere between 2,000 and 3,000 more jobs with this development, but only 200 or so units, we'll get a lot more commuter traffic coming in," said resident Stephanie McDonald. McDonald asked the city's consultants preparing an environmental impact report on the project look at whether the development would create the need for more affordable housing.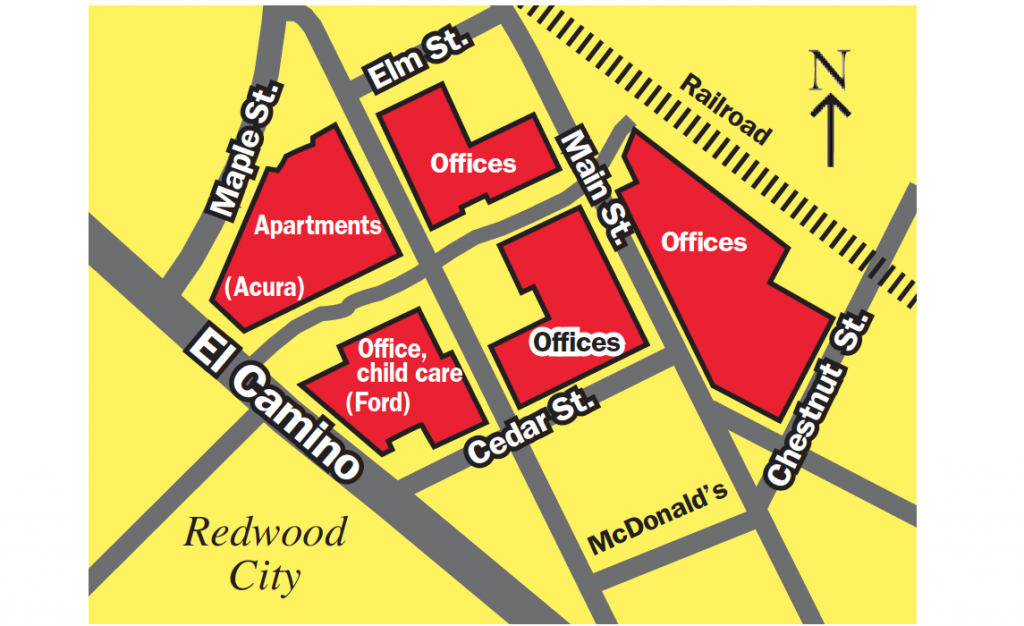 Commission Vice Chair Ernie Schmidt said the commission received a handfull of emails about the project, and most expressed concerns about housing and traffic.
Commissioner Rick Hunter said he'd like the environmental report to say how many more homes would need to be built to offset the new employees the project would have.
Greystar is proposing to build 550,143-square-feet of office space, bringing in 2,750 employees, based on the assumption of one worker for every 200 square feet of office space. The proposal also includes plans for 291 apartments, 97 of which will be subsidized.
Assuming two people live in each apartment, 582 people would be living in the new development.
Under that proposal, the ratio of housed residents to jobs would be 582 to 2,750, or 1 to 4.7.
Commissioner Bill Shoe asked that the environmental report offer some alternatives that would increase the housing, even if that means the city would have to change the property's zoning.
The proposed buildings fronting El Camino would be four stories (70 feet), six stories (66 feet) and seven stories (84 feet) tall, while the remaining four buildings would each be three stories, or 48 feet, in height, according to plans submitted to the city.
Residents can write to the city until Aug. 9 with suggestions as to what ought to be included in the environmental impact report. Emails can be sent to lchan@redwoodcity.org.