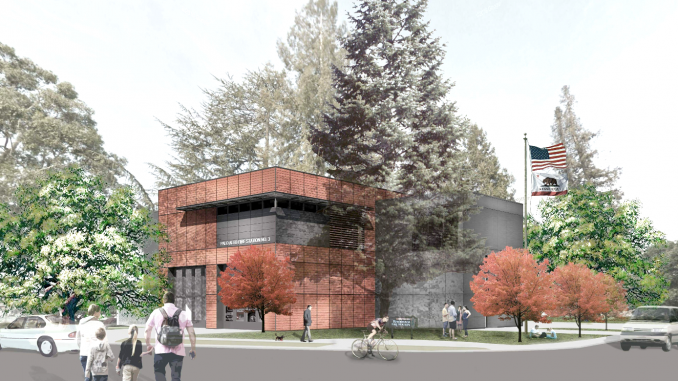 BY EMILY MIBACH
Daily Post Staff Writer
The subcontractor that went bankrupt, delaying the completion of Palo Alto's Rinconada Park fire station, was overwhelmed with outstanding credit card and equipment debts, according to a court document.
The subcontractor, Concord-based HVAC Service Heating and Air Conditioning Inc., filed for Chapter 7 bankruptcy on May 2.
Chapter 7 means the company is kaput and will liquidate.
The company had $2,363,485 in unpaid liabilities, according to the filing from company president Alberto Mendez.
The company has $386,850 in outstanding claims to Ford and Lincoln for seven recent vehicle purchases including $70,000 on a 2019 Lincoln Navigator and $80,000 on a 2018 Ford F150 Raptor. The company has a total of 79 creditors including seven involving recent vehicle purchases.
The debts include $103,305 to the Bank of America, $200,000 to Celtic Bank Corporation, $40,800 to American Express, $850 to Fastrack, $1,315 to the DMV and $85 to FedEx.
The company also owes $167,400 in fringe benefits to the Sheet Metal Workers of Northern California union.
HVAC was a union contractor.
The city of Palo Alto is not listed as a creditor in the bankruptcy filings. However, the main contractor on the fire station, Strawn Construction of San Jose is identified as a creditor for "noticing purposes only."
Mendez said in bankruptcy papers that the company had $307,114 in assets, mostly coming from the sale of the company's equipment.
The company had revenues of $886,694 between January and May, according to the filing. In 2017 the company had revenues of $3.4 million and, in 2018, $4.3 million.
According to the filing, in the past year, the company had been sued three times for unpaid debts.
HVAC Service Heating and Air Conditioning Inc. was in charge of installing the exterior wall covering, ventilation and air conditioning for the Rinconada Fire Station.
Because the company did not do its job, the installation of the windows at the station has been held up because the exterior walls and coverings need to be finished in order for the windows to be properly fitted.
But the $9.9 million project for the new 6,663-square-foot fire station at 799 Embarcadero Road is still moving along, with the outside paneling expected to be installed in the next few weeks, and is scheduled to open this fall.
Firefighters have been temporarily housed at 2000 Geng Road while the new firehouse was being constructed. Construction for the project began in January 2018.
Fire Station 3 was originally built in 1948. City Council approved replacing the fire station in 2014.
Only a fraction of the local news stories covered by the Daily Post appear on this website. To get all the local news, including many stories you can't find online, pick up the Post every morning at 1,000 Mid-Peninsula locations.