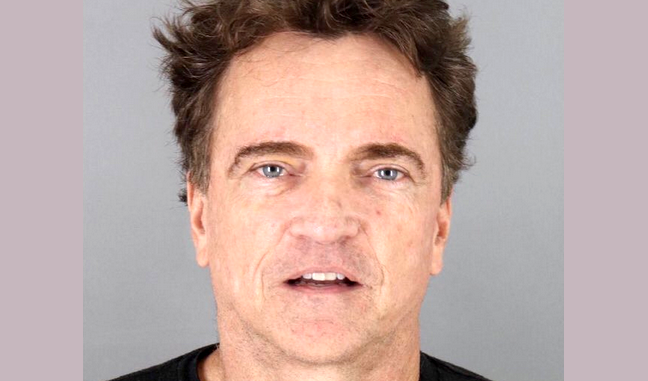 BY EMILY MIBACH
Daily Post Staff Writer
Sheriff's deputies today (July 25) arrested a west Menlo Park man on suspicion of molesting young boys over the course of 27 years while he served as a youth swim team photographer, according to the San Mateo County Sheriff's Office.
Randolph "Randy" Haldeman, 47, was the photographer for a swim team that practices at the Ladera Recreation Center at 150 Andeta Way in Portola Valley, according to Detective Rosemerry Blankswade.
Haldeman is accused of sexually abusing boys between 8 and 13 years old between 1987 and 2015, said Blankswade. The abuse occurred at the recreation center and at Haldeman's home on the 2000 block of Camino de las Robles.
The sheriff's office was told about multiple sexual assaults that occurred at the Ladera Recreation Center in January.
After months of investigation, Haldeman was arrested this morning at his West Menlo Park home. He was booked into jail on suspicion of lewd and lascivious acts with children under 14.
Haldeman appears to have bailed out of jail, as he is not listed on the jail's online inmate locator.
The sheriff's office asks that any victims of Haldeman or anyone who may have information about his conduct around children contact Detective Joesph Fava at (650) 363-4192 or jfava@smcgov.org or Detective Sergeant Joe Cang at (650) 363-4008 or jcang@smcgov.org.