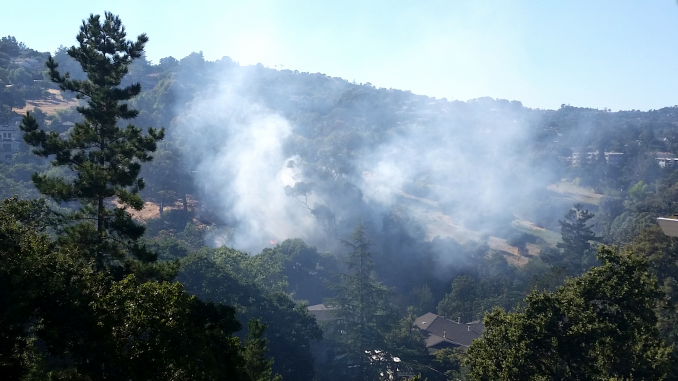 By the Daily Post staff
Redwood City firefighters report that they have put out a brush fire under in the Emerald Hills area.
The fire was first reported at 5:17 p.m. Wednesday and was quickly elevated to a second alarm. Ten fire vehicles responded to the fire at 3640 Glenwood Ave. including three engine trucks. The fire was near Garrett Park.
At 6:04 p.m., Redwood City fire reported that they had the blaze under control, and it was completely out later in the evening.