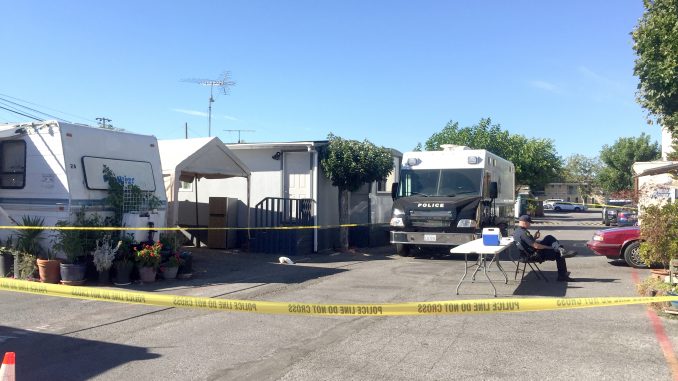 PICK UP TODAY'S PRINT EDITION OF THE POST for more information about this story including interviews of residents of Buena Vista.
By the Daily Post staff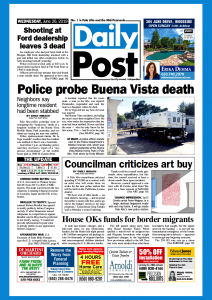 Palo Alto police said this afternoon that they're investigating the death of a man who was injured in his home in the Buena Vista Mobile Home Park at 3980 El Camino Real.
Police dispatchers got a call on Monday (June 24) at 6:53 p.m. from a resident there who reported his roommate, a man in his 60s, was injured. Paramedics took the injured man to the hospital, where he died.
A press release from police did not state the manner of death or what caused the injury.
Police are collecting evidence and investigating.
"It is still too early to tell (but) we are not searching for any suspects," said police spokeswoman Janine De la Vega.
The medical examiner has not yet released the man's name.
Only a fraction of the local news stories covered by the Daily Post appear on this website. To get all the local news, including many stories you can't find online, pick up the Post every morning at 1,000 Mid-Peninsula locations.