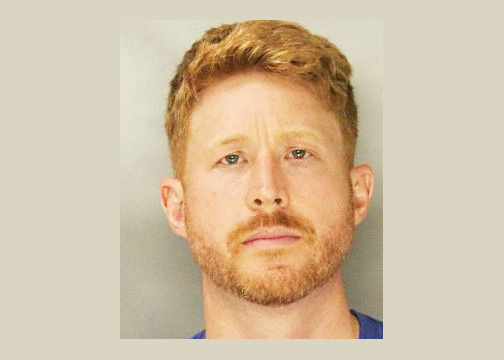 BY ALLISON LEVITSKY
Daily Post Staff Writer
A Stanford-educated electrical engineer has been arrested on suspicion of exposing himself to a jogger on Stevens Creek Trail in Mountain View — and is also being investigated as a possible suspect in an attempted "pantsing" in the city earlier this month.
Erich Eminhizer, 38, of Mountain View, was arrested after 8:30 p.m. on June 12 when a woman running north on the trail near Central Avenue saw a man step out from the bushes.
After running a short distance past the man, the woman started to feel nervous and turned around to see that the man was walking slightly behind her.
As the woman approached him, the man then pulled his shorts aside and exposed himself, police said. The woman called police and officers arrested Eminhizer as he was leaving the trail at Central Avenue.
Police are now looking into whether Eminhizer may have been the man who tried to pull down a woman's shorts about two miles away on June 3. That assault was reported around 12:40 p.m. at Diericx Drive and Franklin Avenue.
Police are asking that anyone who may have seen Eminhizer in the area during that incident contact Detective Robert Medina at robert.medina@mountainview.gov.
According to Eminhizer's LinkedIn profile, he has worked as a senior field application engineer at FCI since 2013.
Before that, he worked for almost seven years as a development engineer at TE Connectivity in Menlo Park.
Eminhizer earned a bachelor's in electrical engineering from Stanford in 2002 and a master's from Santa Clara University in 2012.