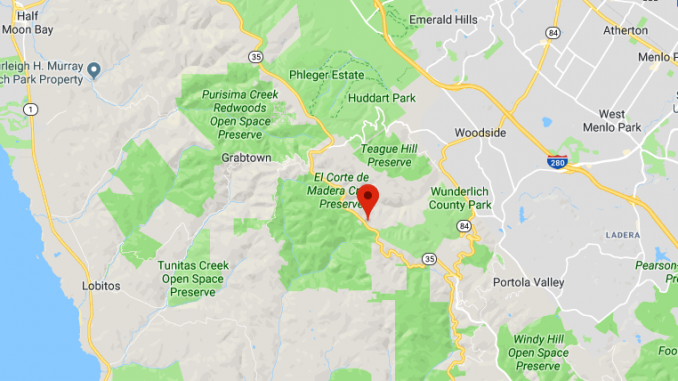 San Mateo County sheriff's deputies shot at and eventually arrested a suspect after a second homicide in as many days in the same area of Skyline Boulevard, sheriff's officials said this morning (June 19).
The first case was reported at 11:09 p.m. Monday by a deputy who found a man who had been fatally stabbed in a dirt area west of Skyline Boulevard and just north of Reids Roost Road.
The victim has since been identified by the county coroner's office as 32-year-old Pacifica resident Abdulmalek Nasher.
Investigators searched all night and into Tuesday afternoon and found evidence they believe is related to the homicide, but no arrest was made.
Then at about 11 p.m. Tuesday, detectives asked patrol deputies to return to the scene to search for additional evidence. At about 11:55 p.m., deputies heard a person calling for help and found a man lying on the ground
in a turnout off of Skyline Boulevard with stab wounds.
The victim, whose name has not been released, died of his injuries at the scene.
At the same time, deputies saw a man who they believed to be the suspect fleeing the scene in a vehicle. A deputy fired at the vehicle, which was heading toward two deputies and the victim, sheriff's officials said.
The gunfire did not hit the suspect, but he drove the vehicle off the roadway and into a ditch. He was taken into custody and is receiving treatment for a laceration to his arm, and the sheriff's office is not yet releasing his name.
Because both homicides happened in the same area and were both fatal stabbings, investigators are looking into whether they are connected.
Skyline Boulevard remains closed between Reids Roost and Swett roads while investigators process the scene, sheriff's officials said.
— Bay City News