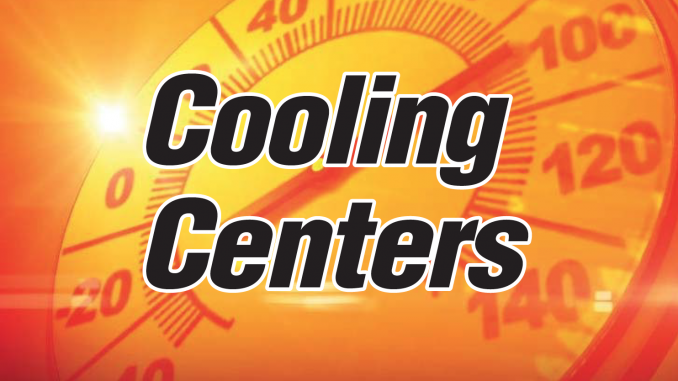 By the Daily Post staff
The unusually hot weather has prompted local officials to open a number of cooling centers for people who don't have air conditioning at home.
Yesterday (June 10), the temperature hit 102 degrees in Los Altos and 97 in Palo Alto. Today should be a bit cooler, but well above the normal high of 77.
The following places have been designated as cooling centers:
Mountain View
• Mountain View Public Library, 585 Franklin St.
• Mountain View Police/Fire Department Lobby, 1000 Villa St.
Los Altos
• Los Altos Library, 13 S. San Antonio Road.
• Woodland Branch of the library, 1975 Grant Road.
Redwood City
• Community Activities Building, 1400 Roosevelt Ave.
• Fair Oaks Community Center, 2600 Middlefield Road.
• Red Morton Community Center, 1120 Roosevelt Ave.
• Sandpiper Community Center, 797 Redwood Shores Parkway.
• Veterans Center, 1455 Madison Ave.
• Downtown Library, 1044 Middlefield Road.
• Fair Oaks Branch Library, 2510 Middlefield Road.
• Schaberg Branch Library, 2140 Euclid Ave.
East Palo Alto
• Community Room of City Hall, 2415 University Ave., according to San Mateo County's Facebook page.
Palo Alto
Santa Clara County officials released a list of cooling centers on Monday that didn't include any locations in Palo Alto. City spokeswoman Lisa Caracciolo told the Post that while the city hasn't designated any "specific" cooling centers, the Mitchell Park and Rinconada libraries are air-conditioned and open until 9 p.m.