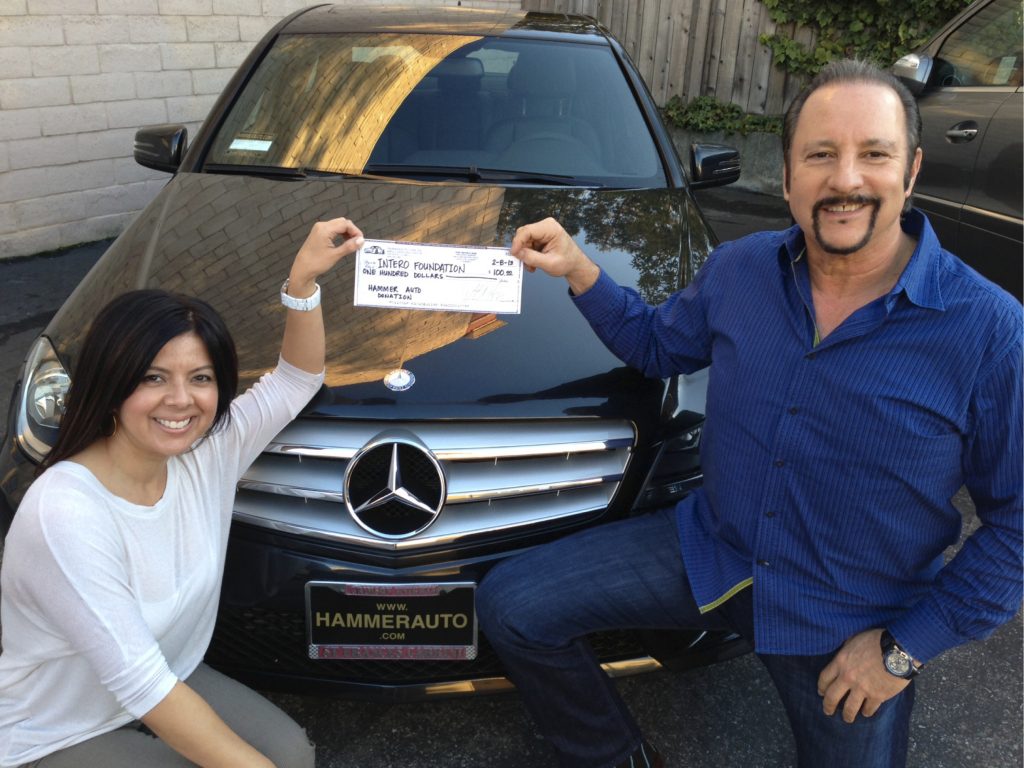 Looking for a new car? You could run from dealership to dealership, comparing vehicles and getting the hard sell at every turn. Or you could go to the experts at HammerAuto, Silicon Valley's premier auto broker and one-stop-shop for getting new wheels.
For a flat fee starting at $395 for new vehicles and $595 for used vehicles, HammerAuto finds customers the exact vehicles they want – including color and must-have options – then negotiates the best prices possible. With their 26 years in business and the extensive supplier network and relationships they've built over the years, the team at HammerAuto has the experience and expertise to hammer out killer deals with the dealerships.
Their mission is to take all the stress out of purchasing a new vehicle – and to get you the best price. Unlike the dealership salespeople, they don't work on commission.
All you have to do is go to their Los Altos office and pick up the keys.
"We prevent customers from overpaying for cars," said founder and president Robert Hammer. "I'm your own hired negotiator/personal shopper/pit bull protector."
One important note: The deal is arranged by HammerAuto, but the purchase is still directly with the dealer, so you still get all DMV work taken care of as well as any rebates, warranties, incentives or special financing available. So if the dealer is offering any special incentives or promotions, you still get those benefits.
"By getting a vehicle from us, you don't lose anything you get from the dealer," Hammer explained. "It's all the same but a better deal."
HammerAuto has helped customers buy or lease more than 20,000 new and used vehicles since launching in 1993. They accept trade-ins and can also arrange vehicle donations.
If you're considering leasing a vehicle, you should know that Hammer makes lease customers a promise: Zero mark-up on any auto leases Hammer negotiates for them.
Hammer said he prides himself on helping customers calculate whether they should lease or buy, especially considering fast-moving developments in electric vehicle technology.
In addition to heading the valley's premier auto broker, Hammer is dedicated to giving back to the community. For 17 years, Hammer has been involved with the Golden West Chapter of ALS, a national nonprofit that funds research to fight Lou Gehrig's disease as well as providing assistance for people living with the disease.
He has partnered with dealerships to donate leases on luxury vehicles to auction for the charity and has chaired the charity's annual fundraising event three years in a row. He also emcees charity auctions for the Leukemia & Lymphoma Society.
To find out more about what HammerAuto can do for you, call (650) 210-1800 or go to hammerauto.com.