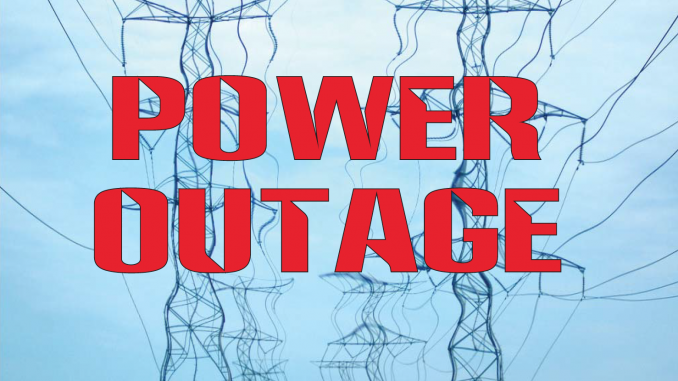 Update: 11:43 p.m. — The Utilities Department is now saying that it might take until 2 a.m. to restore the power in the Barron Park neighborhood. The department says the cause is related to some downed wires and may also be related to the earlier outage today.

Update: 9:50 p.m. — A new power outage has hit south Palo Alto. An estimated 3,332 customers in the 94306 ZIP code have lost power. Utilities officials said this second outage was related to the earlier transformer problem. A couple of small, heat-related outages were reported elsewhere in Palo Alto.

Update: 5:16 p.m. — Power has been restored.
Update: 4:20 p.m. — The estimate of customers without power has been reduced to 4,400.
4 p.m. — Palo Alto Utilities is reporting that about 7,000 of its customers have lost power this afternoon, on one of the hottest days of the year. The map above is from the city's outage map at 4:05 p.m.
There was no immediate word about when the power would be restored. The cause of the outage is also unknown.
Crews were working on the problem at the city's Maybell Substation at 527 Maybell Ave. behind Walgreen's, according to Catherine Elvert, the Utilities Department spokeswoman. She said there were problems with the transformer equipment that took out a number of circuits.
Stoplights may be out, so treat the intersection as a four-way stop.
At 4:47 p.m., the temperature in Palo Alto was 97 degrees, according to weather station at the Palo Alto Airport. And the National Weather Service said the high was 102 in Los Altos between 3:10 and 4:10 p.m.
Check back to padailypost.com for updates when more information becomes available.