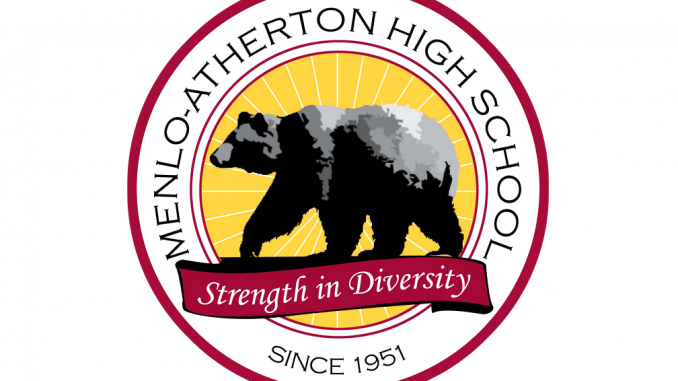 BY EMILY MIBACH
Daily Post Staff Writer
The family of a Menlo-Atherton High School student has dropped a lawsuit that complained about the coaching of the girls wrestling team, including claims that girls were told to wear blindfolds while practicing moves.
The thrust of the suit was that Kevin Dunn, the father of wrestler Kiernan Dunn and a former competitive wrestler himself, claims he was subjected to retaliation when he complained about a coach.
'Un-American' complaint
Kiernan Dunn's attorney, Christopher Campbell of Fairfax, requested that the case be dismissed on Jan. 30, according to court filings.
This was after U.S. District Court Judge William Alsup said in court that he did not believe the lawsuit ought to be pursued. Alsup said it would be inappropriate and "un-American" to do so, according to Steve Werth, the school district's attorney.
There was no settlement paid by the district to end the case.
Werth said he got a call one morning from Campbell saying he was filing a notice to dismiss, and the case went away.
The case had started in San Mateo County Superior Court, but because the lawsuit involved a federal Title IX complaint, the suit was sent to federal court.
"I think it had become abundantly clear to the plaintiff and her attorney that the lawsuit had no merit. If anything, the voluntary dismissal vindicated the (district's) handling of the situation involving the plaintiff and her father," Werth told the Post.
Campbell did not return the Post's messages about the dismissal.
The problems began in early 2017 when Kevin Dunn was an assistant coach with the team.
Neck injury alleged
But during a practice session, Dunn noticed Assistant Coach Cliff Olson was teaching what he believed were dangerous techniques to the girls, such as having them blindfold themselves before practicing a move called a "throw."
According to the lawsuit, Coach Philip Hoang and assistant coach Daniel Williams ignored Dunn's complaint. After Dunn complained, a wrestler suffered a neck fracture during a blindfolded maneuver, the lawsuit said.
In October 2017, Kevin and Kiernan Dunn both heard Olson making inappropriate racial and sexist comments to and about team members, the lawsuit said.
Suit: Dad pushed off team
After Kevin Dunn complained about Olson, Hoang allegedly decided to not let Dunn help coach the girls wrestling team. Hoang also changed the times of practice, making it so Kevin Dunn could not attend, the suit says.
Even though Olson had been fired, Hoang let Olson sit with the girls wrestling team at a tournament, making Kiernan Dunn uncomfortable, according to the suit. She called her father, who asked Williams to make Olson leave.
When Olson was not sent away, Kevin Dunn said he left work early to make sure his daughter was comfortable. When the elder Dunn was sitting with the team, Hoang supposedly pushed him and told him to leave while also threatening him, according to the suit.
After this incident was reported to the school's athletic director, Dunn was barred from coaching or even entering the wrestling room, the lawsuit says.
At this point, Kiernan Dunn had seen Hoang's threatening behavior against her father and did not feel safe with him as her coach, the lawsuit says.
Lawyer: Video disputes claims
However, according to John McDonnell, an attorney who represented some of the team and a father of a girl on the team, video footage of the interaction between Hoang and Dunn does not display what is described in the Dunns' lawsuit.
"Dunn has also been ordered not to make contact with Coach Phil Hoang. Student wrestlers on the girls team, and their parents, do not want Kevin Dunn anywhere near the girls team because of his past conduct," McDonnell wrote. "(Kiernan Dunn's) complaint is not about her; it is about her father, Kevin Dunn, and how he was rejected as a volunteer coach because of his own conduct. The complaint doesn't appear to state any proper causes of action, but is replete with false accusations, especially about Hoang and, as such, is an example of the prolonged, baseless attack emanating from Dunn."
Only a fraction of the local news stories covered by the Daily Post appear on this website. To get all the local news, including many stories you can't find online, pick up the Post every morning at 1,000 Mid-Peninsula locations.