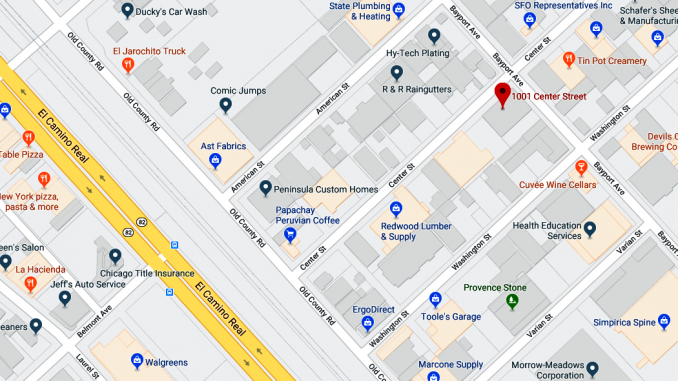 BY EMILY MIBACH
Daily Post Staff Writer
A small business owner in San Carlos allegedly opened up a marijuana business before getting permits approved from the city and state, which has now resulted in some scrutiny from the city.
On April 25, San Carlos building officials got a complaint about a marijuana business at 1001 Center St. that was emitting a strong odor.
Sheriff's department spokeswoman Rosemerry Blankswade said it was unclear if the shop was already selling marijuana, but it had clearly been manufacturing products for sale.
The business owner had applied for a permit with the city, but the permit hearing was scheduled for May 1. No permits for the address were found in the state's marijuana business database.
City inspectors, the fire marshal, sheriff's office and county environmental health officials visited the business and found that someone was operating a marijuana operation that was emitting the odor.
Among the violations the business owner was written up for included: lack of safety equipment in a laboratory, illegal storage and use of Hexane — a highly toxic and flammable liquid, illegal disposal of a clear liquid into a storm drain and someone was living there, according to a newsletter from City Manager Jeff Maltbie.
Other issues included electrical, building, plumbing and mechanical violations, according to Maltbie.
Some of the issues that the city found with the building have been corrected, but a two-page notice from the fire department remains unaddressed, and the business owner is working with the environmental health department on a hazardous materials plan.
The Post attempted to call the phone number attached to the building at 1001 Center, but the person who picked up the phone hung up immediately upon answering.
Maltbie said the city will be meeting to discuss the business on Monday (May 20).