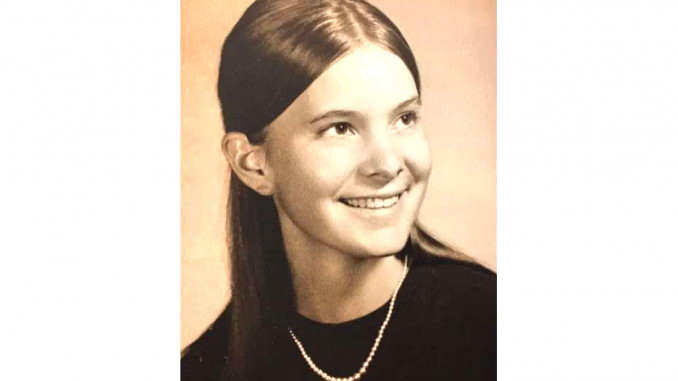 BY EMILY MIBACH
Daily Post Staff Writer
The San Mateo County Sheriff's Office announced Thursday (May 16) that it has connected a 74-year-old man already in custody to the 1974 murder of the daughter of a former Stanford football coach.
Janet Ann Taylor, 21, was the youngest of three daughters, and she loved animals, according to a statement from her family.
She was the daughter of Chuck Taylor, who was Stanford's athletic director from 1963 to 1972 and was the school's football coach from 1951 to 1957.
On March 24, 1974, Taylor had visited her friend and was last seen around 7 p.m. hitchhiking back to her La Honda home.
After leaving her friend's house on Gerona Road on the west side of campus, she walked to Junipero Serra Boulevard, where she is believed to have been picked up by John Arthur Getreu, who then killed her, authorities said.
Taylor's body was found the next day by a delivery driver. He saw a woman's body on the side of Sand Hill Road west of Interstate 280, said Assistant Sheriff Greg Rothaus.
Within days of the murder, San Mateo County Sheriff's deputies met with their counterparts in Santa Clara County to compare notes between Taylor's murder and that of 21-year-old Stanford graduate Leslie Marie Perlov on Feb. 13, 1973.
Both victims strangled
Both were strangled and sexually assaulted, Rothaus said. And both were last seen within two miles of each other, leaving the Stanford Campus.
San Mateo County cold case investigators Rick Jackson and David Tresmotan reopened Taylor's case in 2017 and once again began working with Santa Clara County investigators, said Rothaus.
Both sets of investigators submitted evidence to their crime labs for DNA analysis. Santa Clara County's crime lab located some male DNA on some of the items related to the Perlov case.
The lab sent the unknown male's genetic information to Parabon NanoLabs, a Virginia-based company that identifies people through their DNA.
Parabon performs "genealogical mapping" to identify people by combining DNA testing with data from family trees, genealogy websites online and public records.
The process indicated Getreu was the suspect, the sheriff said. Sheriff's investigators then got DNA samples from Getreu and determined they had a match, but just for the Perlov case.
DNA matches
In November, Santa Clara County Sheriff's deputies arrested Getreu, now 74, at his Hayward home.
San Mateo County investigators combed through their evidence in the Taylor case and submitted more items to the crime lab. This time, the crime lab found male DNA on some of Taylor's clothing. The DNA found on Taylor's clothes matched with Getreu's.
On May 10, a warrant was issued for the Getreu's arrest for Taylor's murder.
Investigators are looking into whether Getreu had other victims. Rothaus said that Getreu had at least two other known victims.
Getreu was convicted in 1964 for rape that resulted in the death of a 16-year-old girl in Germany when he was 18 years old.
Getreu was also convicted in 1975 for rape in Santa Clara County.
Getreu has now been charged with murder in both the Perlov and Taylor cases. In the Perlov case he faces an additional charge of attempted rape.
He is in jail in Santa Clara County on a no-bail status.
If anyone has information on Getreu or about Taylor's case, they're asked to call the San Mateo County Sheriff's Tip Line at 1-800-547-2700.
Only a fraction of the local news stories covered by the Daily Post appear on this website. To get all the local news, including many stories you can't find online, pick up the Post every morning at 1,000 Mid-Peninsula locations.