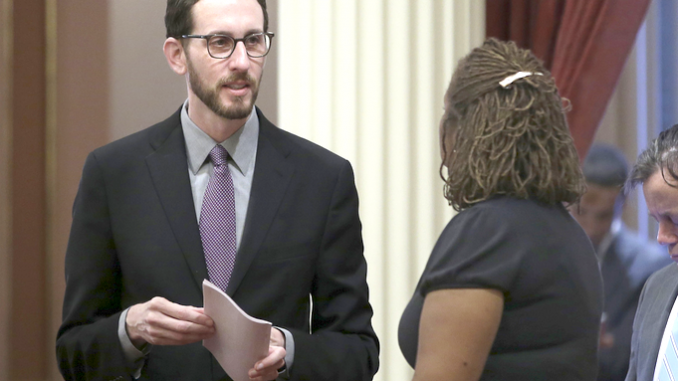 State Sen. Scott Wiener's bill to build denser housing in single-family neighborhoods and closer to transit stations and jobs died this morning (May 16) in the state Legislature.
The Senate Appropriations Committee voted to make Wiener's SB50 a two-year bill, meaning any action will be delayed until next year.
SB50 was one of the more contentious proposals aimed at easing California's housing storage. Backers including tech companies and trade unions have argued allowing more homes around transit stations and loosening other rules could curb the housing crunch.
But critics, including the mayors of Palo Alto and Menlo Park, said SB50 threatened to change the character of some neighborhoods, worsen traffic and override local decision makers.
Wiener, a Democrat from San Francisco, says he's disappointed by the move. A similar bill by Wiener last year, SB827, also died in committee.
— From staff and wire reports
Only a fraction of the local news stories covered by the Daily Post appear on this website. To get all the local news, including many stories you can't find online, pick up the Post every morning at 1,000 Mid-Peninsula locations.