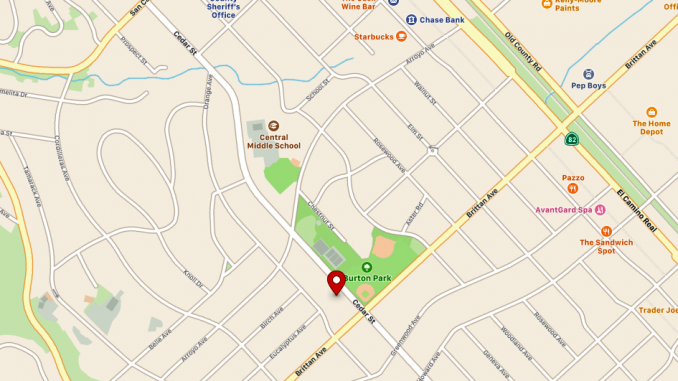 BY EMILY MIBACH
Daily Post Staff Writer
Low-level radioactive materials were found today (May 2) in a San Carlos home near Burton Park. The discovery caused authorities to close the park and a nearby youth center.
The materials belonged to a SLAC National Accelerator Laboratory scientist who died earlier this year.
At about noon today, the San Mateo County Department of Environmental Health got a call from the family of Ronald Seefred. They found some containers at Seefred's house at 1054 Cedar St. contained radioactive materials.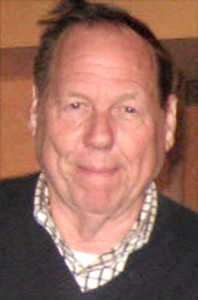 Seefred, who died on Jan. 1 at age 82, retired in 2003 after 40 years at SLAC in Menlo Park, where he co-authored six radiation physics articles and served as a crew member of the High Energy Electronics Pool Lab, according to the Northern California chapter of the Health and Physics Society.
He authored articles with titles such as:
• "Response Calculation of the CD-ZN-TE Detector Using EGS4"
• "Environmental Impact from Accelerator Operation at SLAC"
• "Low-Energy X-Ray Dosimetry Studies (6-KEV to 16-KEV) at SSRL Beamline 1-5"
He also assisted with radiation monitoring for a study called: "A Systemic Study of Radiation Damage to Large Crystals of CsI(Tl) for the BaBar Detector."
Seefred was also an amateur ham radio operator with the call sign WA6JVL.
San Carlos Assistant City Manager Tara Peterson said she did not know what exactly the materials found in Seefred's home were, but said the radiation level was low. They were contained by a county hazmat crew.
The materials will be removed Friday morning by state officials, who will safely dispose of them, Peterson said. In the meantime, sheriff's deputies were planning to stay on scene overnight to make sure no one accessed the property.
The radiation was contained to inside the house, according to Peterson.
During hazmat's investigation of the materials yesterday, Burton Park and the were closed. Both will be open on Friday.
No one was evacuated during the two hour search of the house, said Peterson.