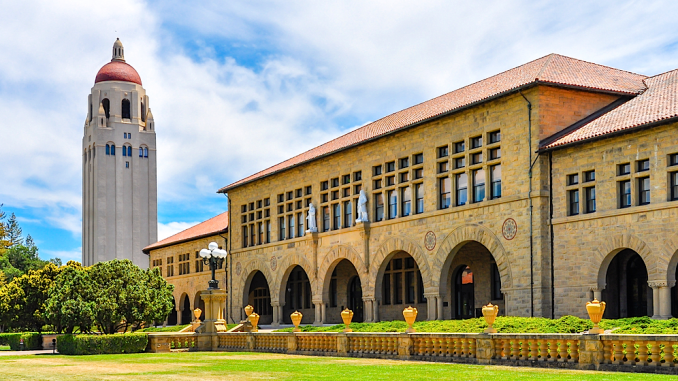 BY ALLISON LEVITSKY
Daily Post Staff Writer
Stanford officials say they may crack down on any students found to have lied on their applications for admission, following the lead of USC and UCLA in the wake of the $25 million college admissions scandal.
In a statement posted to the university website on Thursday (March 14), Stanford officials said that students who falsified their college applications could be "dis-enrolled" from the university or have their admission canceled.
University officials said they only know of one enrolled student at Stanford whose family gave money to the school through the Key Worldwide Foundation, the nonprofit that admissions fraudster Rick Singer used to give wealthy parents' bribes to athletic programs in exchange for recruitment.
Federal prosecutors say that student's family gave $500,000 to the sailing program after she was admitted through the normal admissions process.
Her application included fake sailing credentials, but she was not accepted as an athletic recruit, according to a court transcript.
Two other families donated
Two other applicants' families gave a total of $270,000 to the program but didn't end up finishing the application process or being admitted to Stanford.
The former head sailing coach, John Vandemoer, pleaded guilty Tuesday (March 12) to charges that he accepted donations to the sailing program from Singer in ex- change for agreeing to admit those two prospective students.
In the meantime, Stanford administrators have started a "process to confirm" that no other administrators or athletic affiliates were involved in Singer's massive scheme, in which wealthy parents paid hundreds of thousands of dollars to bribe coaches to "recruit" unqualified students as athletes.
Singer also hired phony proctors to correct students' SAT or ACT tests as they took them in private classrooms.
Stanford officials said they're not aware that any Stanford employee other than Vandemoer had participated in the scheme.
"We have no reason to believe they were (involved), and no evidence so far suggests they were," officials said in a statement. "We are committed to ensuring that financial contributions to Stanford receive the proper level of scrutiny and to ensuring that donors are never under the impression that a financial contribution will lead to a favorable admission decision."
Reviewing 'checks and balances'
And they said that it was "absolutely fair" to ask how university officials could have been unaware of the fraudulent nature of large gifts to the sailing program. Officials said the university would be reviewing the "checks and balances" in its process for re- viewing gifts to determine what, if any, new controls should be added to prevent bribes.
"This scheme was complex and sophisticated, and it used legal means (a gift from a foundation) to achieve a fraudulent purpose," officials said.
And the university insisted that students can't win admission to Stanford with a bribe.
"A donation does not purchase a place at Stanford, and we work very hard to ensure that prospective donors to Stanford understand this," officials said. "Stanford does not accept gifts if it knows a gift is being made with the intention of influencing the admission process."
Stanford officials haven't decided what they will do with the $770,000 given to the sailing program, but said it would be "redirected."