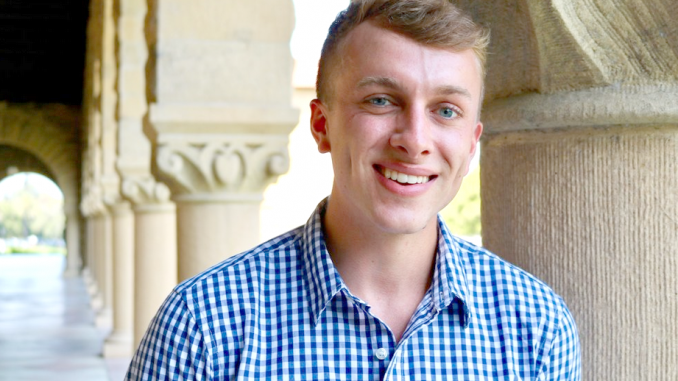 By the Daily Post staff
An assistant director of admissions at Stanford has been arrested and jailed in San Francisco on suspicion of attempted murder and domestic violence for stabbing a woman while he was on LSD.
James Shirvell, 26, of Menlo Park, was booked into the San Francisco County jail Sunday (March 3), according to jail records reviewed by the Daily Post. He is being held on $1 million bail.
NBC Bay Area quoted San Francisco police sources as saying Shirvell and the victim were experimenting with LSD at a house in the Potrero Hill neighborhood when the attack occurred.
Shirvell is one of several assistant admissions directors at Stanford.
According to his Facebook profile, Shirvell grew up in Mystic, Conn., and graduated from Yale University in 2014. Shirvell earned a bachelor's degree in environmental studies and ran on Yale's track team.
In addition to attempted murder and domestic violence, he was also booked for assault with a deadly weapon other than a gun.