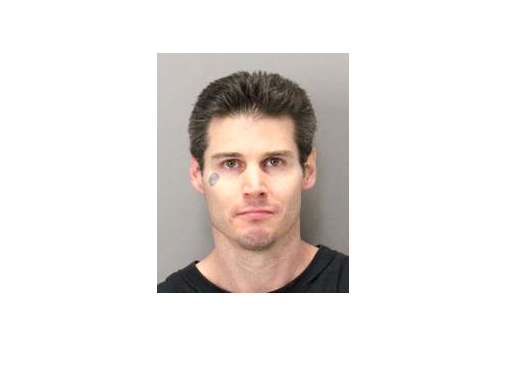 By the Daily Post staff
An alert resident in the 3000 block of La Calle Court in Palo Alto's Barron Park neighborhood saw a man prowling in her yard and she called police. Police captured him a short time later and discovered he was carrying a knife, stolen mail, counterfeit money and drugs, according to police.
Arrested was Andrew Moriarity, 33, a transient.
The story begins at 2:36 p.m. on Jan. 20, a Sunday, when police got the call from a woman in her 50s who saw a man walk through her gate and into her backyard. He then jumped a fence and into the area of Matadero Creek. He appeared to have mail in his hands, police said.
An officer on patrol in the area spotted a man matching the woman's description and stopped him. Police said he was in possession of:
• A four-inch knife in a sheath concealed in his waistband;
• A counterfeit bill;
• A stolen phone;
• Stolen mail;
• And what police believe to be methamphetamine and heroin.
The mail and phone were from a home in the 800 block of Barron Avenue, police said.
Police said the suspect was caught on a surveillance camera from that home rummaging through items on the porch. Police determined that theft occurred just prior to the suspect prowling on La Calle Court.
Police returned the mail to the resident on Barron Avenue. He wasn't in possession of any other stolen mail, police said.
Moriarity was arrested and booked on possession of a concealed weapon (a felony), prowling, petty theft, possession of counterfeit money, and possession of drugs (all misdemeanors). He's on probation in three cases in Santa Clara County for convictions that include possession of narcotics in jail, various narcotics offenses, manufacturing metal knuckles, possession of burglary tools, misappropriation of lost property, and identity theft.
Moriarity was booked in the Santa Clara County Main Jail.