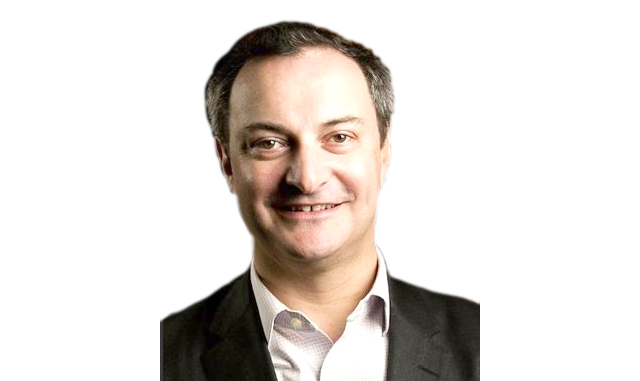 BY ALLISON LEVITSKY
Daily Post Staff Writer
Emails involving the city of Palo Alto's then-chief information officer, who is under investigation by the state over his frequent foreign trips, contradict his public statement that he had no involvement with the city's deployment of controversial cellular antennas.
Jonathan Reichental, 48, left the city after seven years last month for a job at Oracle, a move he said he had told then-City Manager Jim Keene about months before a resident activist who opposes the antennas filed the complaint against him in November with the state Fair Political Practices Commission.
Reichental told the Post on Nov. 15 that he had "never participated" in city discussions about applications submitted by companies that wanted to install small antennas. "Work on this is conducted by other departments without any involvement from me or the IT department," Reichental said in an email to the Post.
But emails obtained from the city through a California Public Records Act request by the Post seem to indicate otherwise. Reichental did not return multiple requests for comment this week.
Crown Castle meeting
On Dec. 13, 2016, Reichental and Assistant City Attorney Ed Shikada met with a representative from Crown Castle, a cell tower infrastructure provider seeking to install "small cell" equipment — low-powered cellular radio access nodes feared by some neighbors — on dozens of utility poles in town.
"At that meeting, we discussed the importance of shared wireless infrastructure and the needs that exist in providing a fully integrated vertical solution to benefit the citizens of Palo Alto," Crown Castle Strategic Relocation Program Manager Rick Goetz said in an email to Reichental and Shikada on Jan. 9, 2017.
Goetz included three top Crown Castle representatives in small-cell and real estate acquisitions on the email.
Since that meeting, Goetz went on, Crown Castle and the city had been discussing the possibility of expanding current small-cell installations downtown and at Stanford.
The city and Crown Castle had also been discussing the existing cell tower at Highway 101 and San Antonio Road and leasing fire stations for the purpose of shared wireless infrastructure, Goetz said.
"The possibility of having a main contact from the city and Crown Castle to help move the city of Palo Alto towards the stated goal of making Palo Alto the premier 5G city in the country was raised in our discussion," Goetz wrote. "I know there are some challenges that need to be addressed to make that happen, but I would like to continue the discussion to that end, when both of you have time to speak."
On Jan. 11, Shikada responded, appointing Jim Fleming, a senior management analyst in the Utilities Department, to serve as the city's "point person" with Crown Castle on wireless infrastructure.
The email exchange doesn't necessarily prove the allegations in the complaint, but it does demonstrate that Reichental has discussed small cell antennas as a city official with at least one wireless vendor, contrary to what he said publicly in November.
Funding for trips at issue
The complaint, filed by Old Palo Alto neighborhood resident Jeanne Fleming, alleges that Reichental's frequent all-expenses-paid jaunts to give speeches and participate in panel discussions in places such as the China, the French Riviera and New Zealand violated state laws that prohibit gifts to state and local government officials.
Jeanne Fleming contends that some of the travel was funded by the telecommunications industry through nonprofit trade groups, including TMForum, a telecommunications industry trade association partially funded by AT&T.
AT&T is seeking to install telecommunications equipment in Palo Alto, the complaint states.
Other trips were funded by foreign government entities in Malaysia, the Netherlands and Qatar. Last year, he took almost eight weeks off work, according to documents obtained from the city.