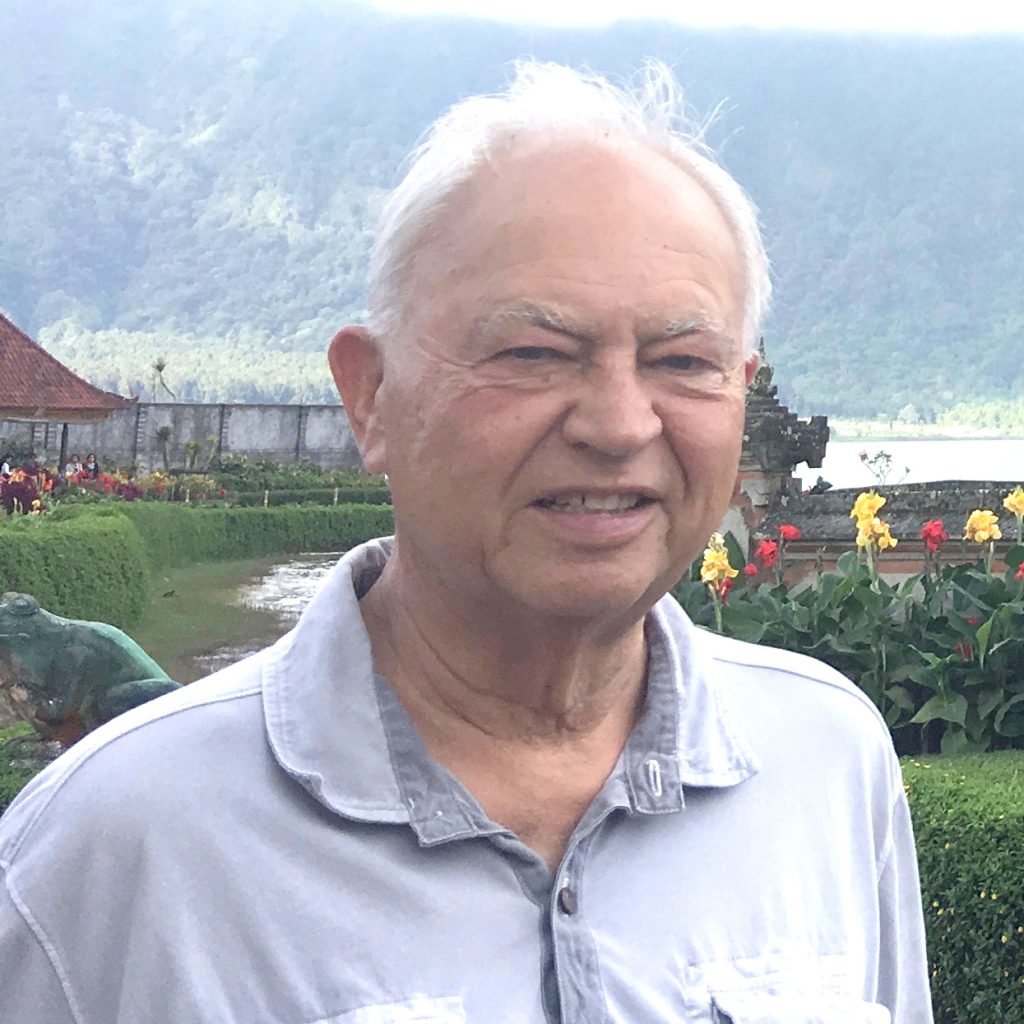 September 26, 1940 – December 19, 2018
James Harding Johnson, a professor, author, and entrepreneur, died on December 19 at his home in Palo Alto. He was 78 years old.
Johnson was born on September 26, 1940 in Perry, Iowa, to Dorothy and Harding Johnson. He had three siblings, Richard Johnson, Robert Johnson, and Jeraldine Yunker. He graduated from the University of Washington and the University of Minnesota, from which he received his PhD in psychology in 1972. In 2018, Minnesota honored him as an Alumni of Notable Achievement.
Johnson began his career as a professor of psychiatry. He held positions at the University of Utah College of Medicine, Eastern Virginia Medical School, and the Illinois Institute of Technology. While in Virginia, Johnson became one of the founding partners of PsychSystems. He was the first person to develop and market online computerized psychological testing.
In 1983 Johnson left academia and moved to Palo Alto with his wife Kathy to start Human Edge Software. At Human Edge, Johnson authored Mind Prober, which became the top selling educational software of 1985.
Dr. Johnson published How to Buy Almost Any Drug Legally Without a Prescription with Avon Books in 1990. It became a best-seller and is credited by many as starting the movement of buying prescription drugs in other countries as a way to reduce medical costs.
From 1992 until 2001, Johnson served as CEO of Connected Brands, which became one of Northern California's largest and most successful business-to-business advertising agencies, working with clients such as Apple, IBM, and Symantec.
In 2002, Dr. Johnson and his wife Kathy co-founded Home Care Assistance (HCA) to provide in-home care for seniors. HCA eventually grew to more than 100 offices worldwide and became a leading provider of senior services in America.
Johnson is survived by his wife Kathy, his five children, Jennifer Muskat, James Johnson II, Ann Johnson, Alexander Simon Johnson, and Liz Johnson; his five grandchildren, Amanda Muskat, Ally Muskat, James Muskat, James Johnson III, and Matilda Brucher; and his brother Richard.
Services will be held at Spangler Mortuary on Friday, December 28th at noon. In lieu of flowers, the family requests donations to HeartFit For Life in Palo Alto, CA or the Menominee Range Historical Foundation in Iron Mountain, Michigan.