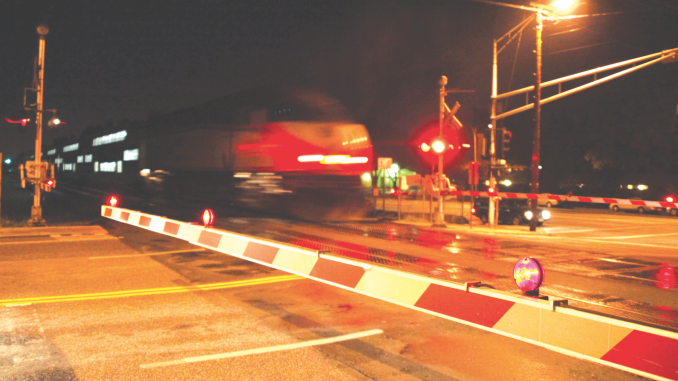 BY EMILY MIBACH
Daily Post Staff Writer
A man who attempted to throw his estranged girlfriend onto the Caltrain tracks in Belmont was sentenced yesterday to five years in state prison, a prosecutor said.
Anthony Ray Drayton Jr., 30, of Daly City, was found guilty by a jury of felony assault on Oct. 19 after a five day trial, said San Mateo County District Attorney Steve Wagstaffe.
On May 31, after staying with his on again, off again girlfriend's house, Drayton asked her for some money. The woman offered to pay Drayton for doing some work around her home, and the conversation devolved into an argument, according to Wagstaffe.
The woman left her home with her 4-year-old son, and went to the Belmont Caltrain Station. Drayton also went to the train station, and as a train was arriving, Drayton came up behind the woman and grabbed her into a bear hug, Wagstaffe said.
Drayton then allegedly told the woman's child something to the effect of "Do you want to see your mom die?" before attempting to push her close to the train tracks.
The woman was able to wrestle herself away from Drayton's grip and grabbed her son and ran away, Wagstaffe said. Drayton then briefly followed the woman swinging his fists at her.
But when she ran up to a man and yelled for help, Drayton walked away.
The woman reported the incident to a Caltrain conductor, who told police.