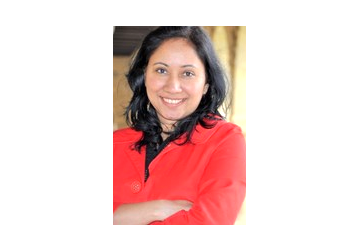 BY ALLISON LEVITSKY
Daily Post Staff Writer
The Palo Alto school board last night (Dec. 4) promoted the district's manager of policy and legal compliance to the new general counsel position, unanimously appointing Komey Vishakan to serve as the district's in-house attorney for $188,634 per year.
Vishakan joined the district as a legal specialist in June 2016 and was promoted to her previous position a year later.
As general counsel, she is now in charge of providing legal expertise to the board and superintendent on board governance, adherence to public meeting and public records laws, the state education code and various federal statutes.
Vishakan will also investigate formal complaints made against the district and advise the district on civil rights law. She will additionally represent the district in mediation, reviewing contracts and evaluating cases.
In her previous role, Vishakan oversaw the release of requests for public documents. The district has been violating state law for more than a year in failing to respond to document requests and currently is withholding more than 987,905 pages of requested public records dating back as far as May 2017. The Post currently has seven outstanding public records requests dating back to March.
Superintendent Don Austin said at last night's meeting that it was "not fair in any way" to attribute the district's backlog of public records requests to Vishakan alone.
Former school board candidate Alex Scharf said the board should have given the public more information about who else was being interviewed for the position, and questioned why the hiring was being pushed through without a second board discussion and vote later this month. Board member Melissa Baten Caswell voted against waiving the two-meeting rule and asked Deputy Superintendent Karen Hendricks about her thoughts on Vishakan's lack of experience in education law.
Vishakan worked as a prosecutor in England and Australia from 2000 to 2010. From 2010 to 2012, Vishakan was the national litigation manager for the Australian Crime Commission.
Hendricks responded that Vishakan's varied experience showed that she could handle high-stakes issues.
Shounak Dharap, a litigator who was sworn in last night as the school board's newest member, said he thought Vishakan's experience managing litigation would be key in her new role.