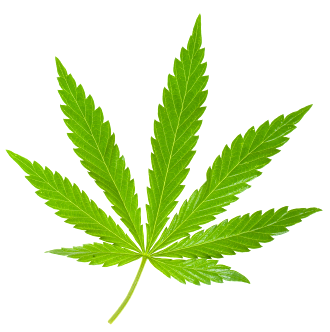 BY EMILY MIBACH AND ALLISON LEVITSKY
Daily Post Staff Writers
Mountain View, San Carlos and Redwood City, the three cities on the mid-Peninsula that have been friendly to the prospect of cannabis businesses opening up, are asking voters to approve marijuana business taxes.
Mountain View is the only city of the three that will be seeing pot shops in the near future.
On Oct. 2, the council voted 5-2, with Vice Mayor Lisa Matichak and Councilwoman Margaret Abe-Koga opposing, to allow two pot shops and two delivery services.
Mountain View
With Measure Q, Mountain View wants to impose a 9% tax on marijuana businesses' gross receipts, which the city expects will provide about $1 million per year, assuming $11.1 million in pot sales.
The tax would go to the city's general fund and could be used for any purpose, including police and fire protection, traffic abatement, road repair and park maintenance, according to a ballot measure argument signed by Mayor Lenny Siegel, council members Pat Showalter and John McAlister, Dr. Mike Fischetti of the Santa Clara County Health Advisory Commission and Silicon Valley Cannabis Alliance founder Sean Kali-Rai.
The city will also impose registration fees on the four businesses it permits. Those fees will fund the full-time police officer and part-time community service officer the city is hiring to enforce pot regulations, Councilman Ken Rosenberg said Oct. 2.
An argument against the tax, signed by attorney Gary Wesley, says that the measure would not "yield enough money to help much."
San Carlos and Redwood City's councils have decided to wait on allowing pot shops, but other businesses, such as delivery companies, nurseries and testing facilities, can open up.
San Carlos
San Carlos officials are asking residents to approve a cannabis excise tax, Measure NN, that would tax up to 10% of businesses' gross receipts, bringing in $200,000 per business.
Currently, no cannabis business has opened up in San Carlos.
"Measure NN ensures that any cannabis business operating in San Carlos … pay its fair share of taxes," says the ballot argument for the tax, signed by councilmen Ron Collins and Bob Grassilli.
The tax would go toward funding the city's contract with the San Mateo County Sheriff's Office for policing services, pay for safety and code compliance checks on pot businesses and fund street and traffic improvements, the ballot argument says.
Redwood City
Redwood City is looking at a similar 10% excise tax called Measure DD. Redwood City officials estimate the tax would bring in $210,000 per business, and fund police and after-school recreation programs.
"Measure DD provides financial resources to regulate and oversee marijuana businesses without taking money away from existing programs. This regulatory oversight is important to ensure that marijuana businesses operate in a safe, legal manner and do not negatively impact our quality of life," says the ballot argument in favor of the measure, which was signed by council members Ian Bain, Janet Borgens, Alicia Aguirre and Shelly Masur.
The taxes in all three cities require a simple majority vote for approval.