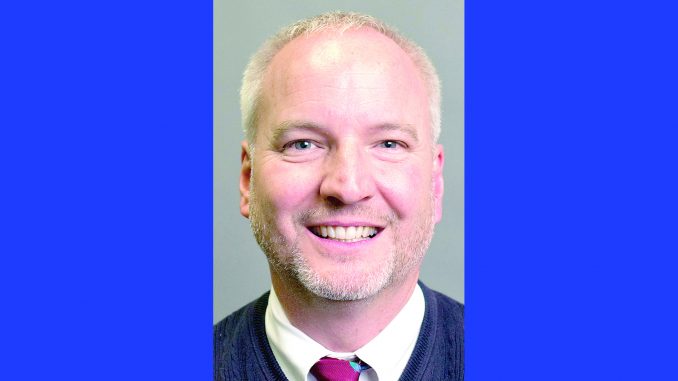 BY EMILY MIBACH
Daily Post Staff Writer
Menlo Park City Manager Alex McIntyre — who presided over the city government as it approved large developments for Facebook, Stanford and Greenheart Land Co. — has resigned to take the same position in the Los Angeles suburb of Ventura.
McIntyre, who has been city manager for six years, received $338,335 in pay and benefits last year, while Ventura's city manager received $329,141 in total pay and benefits, according to public employee salary tracker Transparent California. Ventura, population 109,000, is a city about three times larger than Menlo Park, with 33,888 people.
Ventura's City Council was scheduled last night to discuss the city manager position in closed session. McIntyre could not be reached last night for comment.
Menlo Park's City Council hasn't decided who will be the city's interim manager after McIntyre departs. Mayor Peter Ohtaki said that a list of contenders for the interim post would include current employees or recently retired senior city employees from either Menlo Park or neighboring cities that have a strong knowledge and familiarity with the area.
What about David Boesch?
Former Mayor Paul Collacchi said in an email to council that they should consider hiring former city manager David Boesch for interim city manager. Boesch was city manager in 2007 but left to work for San Mateo County and was County Manager from 2008 to June 2012.
Boesch then worked as Placer County's top official before resigning at the end of 2017. He has since been interim city manager in Half Moon Bay.
"I don't know if David is pursuing the permanent job with Half Moon Bay and/or whether he has any interest in an interim position with Menlo Park, but I can say without qualifications that he is the finest city manager I have ever worked with and have known in the city," Collacchi wrote.
Ohtaki says he is hoping to have the interim city manager interviews early next month and have someone picked by the time McIntyre leaves.
Council told about resignation last week
McIntyre told the council of his plans last week in closed session but wanted time to tell his employees that he would be leaving before publicizing his move.
Vice Mayor Ray Mueller said it's important that an interim manager is appointed quickly in order for the city to continue to provide services.
Ohtaki said he's sad to see McIntyre go, and he believes Menlo Park is in a better position than it was before he was hired.
"I think he can feel proud about changing the landscape of the city, it's a better place than when he came aboard," Ohtaki said.
Ohtaki credited McIntyre for his leadership on leading the negotiations for the city's benefit package with Stanford and Greenheart's large housing and office developments on El Camino Real, which were both approved by the city council. McIntyre was also at the helm in 2016 when the council approved a 1.1 million-square-foot expansion of Facebook on Constitution Drive and Chilco Street.
It was under McIntyre that the city's two zoning plans were approved — the El Camino and Downtown plan in June 2012 and the plans for the city's east side in November 2016.
McIntyre survived controversy
While McIntyre's rapport with the council has been good recently, in 2014 the relationship appeared frayed after he hired PR consultant Malcolm Smith to provide information about Measure M, an unsuccessful citizens initiative that would have reduced office space in large developments.
McIntyre hired Smith without council's knowledge, as he is allowed to do. But council members said they had never been told Smith had been hired or would write letters to the editor, blog posts and an op-ed for then-mayor Ray Mueller.
Mueller said he never asked for anything to be written on his behalf and didn't know Smith was doing such work for the city.
After McIntyre's misstep with Smith, council voted 4-1, with Mueller dissenting, to keep him on as city manager, but asked City Attorney Bill McClure to draw up a policy requiring McIntyre to make a public announcement anytime he hires a PR consultant. At one point during that meeting, council considered making it a misdemeanor if the manager failed to report hiring a PR consultant but backed down on that idea.