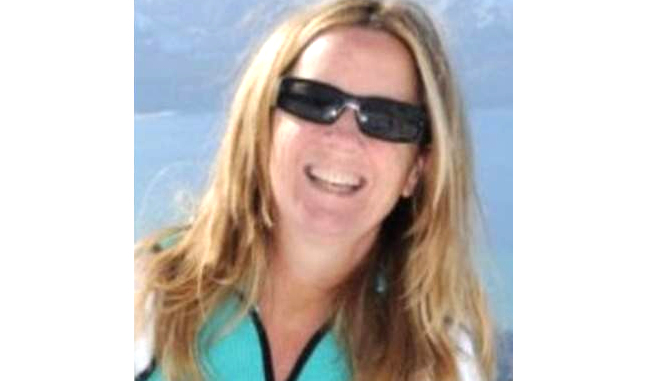 Christine Blasey Ford and her family have been forced to leave their south Palo Alto home because of "vicious harassment and even death threats," her attorneys said today (Sept. 18) in a letter to the Chairman of the Senate Judiciary Committee, Chuck Grassley.
Ford is the Palo Alto University psychology professor who has accused Supreme Court nominee Brett Kavanaugh of sexual misconduct in the early 1980s when both were in high school.
"In the 36 hours since her name became public, Dr. Ford has received a stunning amount of support from her community and from fellow citizens across our country," Ford's attorneys, Debra S. Katz and Lisa J. Banks, said in the letter to Grassley. "At the same time, however, her worst fears have materialized. She has been the target of vicious harassment and even death threats.
"As a result of these kind of threats, her family was forced to relocate out of their home. Her email has been hacked, and she has been impersonated online," Katz and Banks said in their letter.
Two hours after Ford's story first appeared on The Washington Post website Sunday, TV trucks arrived in the neighborhood. Unable to get an interview with Ford, they started interviewing neighbors.
Ford's attorneys said in the letter that they wanted an FBI investigation of the incident before she testifies in front of the committee in Washington.
Grassley said an FBI investigation wouldn't have bearing on Ford's testimony so "there is no reason for further delay."
Grassley said the committee offered Ford "the opportunity to share her story" in a public or a private hearing, or staff interviews, "whichever makes her most comfortable. The invitation for Monday (Sept. 24) still stands."
Republicans are suggesting that Ford will have one chance to testify, and one chance only.
"Monday is her opportunity," Senate Majority Leader Mitch McConnell, R-Ky., said yesterday, a line that was echoed by other Republicans throughout the day.
McConnell expressed confidence that Kavanaugh would be confirmed. "I'm not concerned about tanking the nomination," he said.
The furious jockeying over Ford's testimony underscores the political potency so close to an election that will decide control of both the House and Senate, not to mention the confirmation of a conservative justice likely to serve on the high court for decades.
Democrats complain that Ford was not consulted before the hearing was announced. They also want more witnesses besides Kavanaugh and Ford, hoping to avoid what they said would turn into a "he-said-she-said" moment.
The lawyers for Ford predicted the hearing, as now scheduled, "would include interrogation by senators who appear to have made up their minds" that she is "mistaken" and mixed up.
But Democrats also said yesterday they were planning to attend the hearing even if Ford did not show up.
Sen. Dick Durbin, D-Ill., said he had "a lot of questions" for Kavanaugh. "A simple denial is not the end of questioning."
— From staff and wire reports