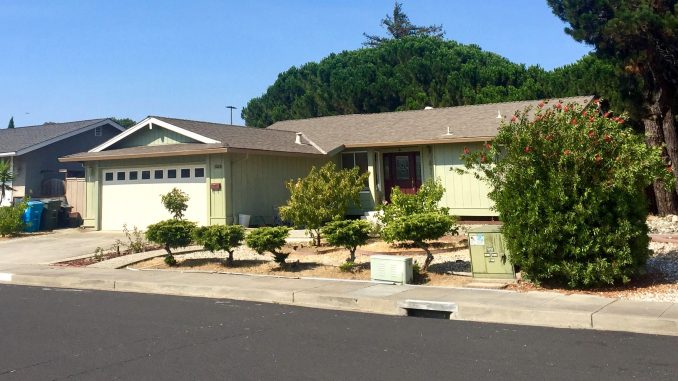 BY ALLISON LEVITSKY
Daily Post Staff Writer
One of the four Redwood City police officers who struggled with a domestic violence suspect who was stopped with a Taser and later died Monday cost the city $1.25 million after he accidentally ran over a beating victim in 2008.
Officer Oscar Poveda, who is in his mid-40s, appears to have been the most veteran officer involved. The other officers were identified by acting Redwood City police Capt. Sean Hart as Brian Simmons, Matthew Cydzik and Daniel DiBona.
Hart didn't know offhand how long each officer had been on the force, but it appears that Simmons, Cydzik, DiBona joined the department in the last three years.
In 2009, Poveda was cleared of wrongdoing after he accidentally ran over a 34-year-old beating victim while responding to a call in a parking lot at a Denny's restaurant the year before.
The incident cost the city $1.25 million when it settled a claim over the victim's disfigured face, permanently closed eye and hearing loss. The claim sought $5 million.
DUI arrest runner-up
In 2011, Poveda was honored for making 24 DUI arrests the year before, the second most in the department.
In 2016, Poveda was one of the six city employees who took home more than $100,000 in overtime pay. He earned $119,394 in overtime pay in 2016, almost as much as his $130,468 base salary.
Transparent California, a website that posts public employees' salaries and job titles, lists Simmons as a police officer trainee last year.
Cydzik appears to have joined the force in 2015, and DiBona isn't listed in any of the rosters uploaded to Transparent California dating up through 2017.
Cydzik won an Outstanding Duty Award in 2016 along with eight other officers and two dispatchers who had handled a domestic dispute at the Deluxe Inn.
Monday's incident
The officers spent a few minutes struggling with the man, identified as 55-year-old Ramsey Saad, after a neighbor called 911 after allegedly seeing Saad push his 83-year-old mother to the ground outside of their house at 523 Lanyard Drive and threaten to kill her.
At one point, a Taser was fired at Saad and he fell unconscious. Police called paramedics, who took him to a hospital where he died.
Police aren't saying which officer fired the Taser.
San Mateo County District Attorney Steve Wagstaffe, whose office will be investigating the police handling of the incident over the next eight to 10 months, lamented the lack of a video recording from body-worn cameras, which Redwood City police officers don't wear.
Hart said the city hopes to outfit its police with cameras this year once it secures the funding.