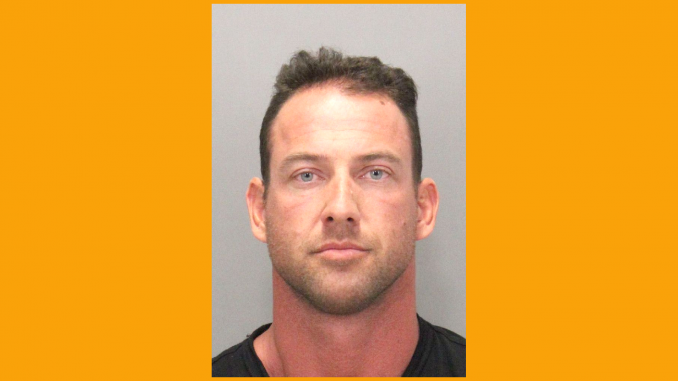 A 37-year-old Nevada man has been arrested for allegedly shooting into a vehicle at Palo Alto's Midtown Safeway last Friday.
The shooting happened at about 9:15 p.m. Friday in the parking lot of the grocery store at 2811 Middlefield Road. Police responded to find a Lexus with paper license plates and a shattered window leaving the scene.
They began pursuing the vehicle on Highway 101 but ended the chase because the car was driving erratically, according to police. The driver turned out to be the victim of the shooting, but police said they haven't identified him and don't know if he was injured.
According to police, the Lexus driver got into an argument with the suspect in the parking lot and the suspect fired multiple rounds into the Lexus before the victim sped away.
An investigation led police to identify the suspect as Christian David Poppe, of Henderson, Nev., and officers issued a warrant for his arrest.
Poppe was arrested without incident at 6:22 p.m. Wednesday after officers found him driving a black 2013 Chevrolet Silverado pickup truck in the 500 block of San Ramon Valley Boulevard in Danville, according to police.
He was booked on suspicion of three felonies: assault with a deadly weapon involving a firearm, negligent discharge of a firearm and discharging a firearm at an occupied vehicle.
Police said they found a 9mm semi-automatic handgun inside his car that was allegedly used during the shooting.
Officers are still searching for the victim to find out if he was injured and to determine the events leading up to the shooting. Police said they don't yet know if the victim and the suspect knew each other.
— Bay City News