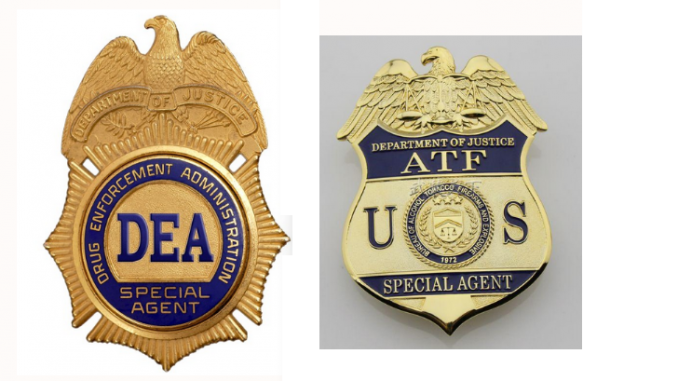 BY EMILY MIBACH
Daily Post Staff Writer
The explosive-like sounds in San Mateo that woke many people up during a police and federal raid came during the arrest of six men for meth trafficking, the Department of Justice said yesterday (July 12).
Around 6 a.m. on Wednesday (July 11), San Mateo police, DEA and ATF agents used devices that created loud sounds to cause a distraction in order to arrest the following people:
• Ricardo Sanchez, 28,
• Jesus Dario Gutierrez-Ramirez, 28,
• Emmanuel Gonzalez Sanchez, 24,
• Luis Ramon Zamora Angulo, 41,
• Alfredo Angel Enciso Maldonado, 37, and
• Edwin Alejandro Cervantes Sanchez.
Details about the charges are contained in this statement from the U.S. Attorney's Office. The arrests were made at several locations in San Mateo.
Between Aug. 1, 2017, and May 29, 2018, Ricardo Sanchez and Gutierrez-Ramirez conspired with others to distribute more than 500 grams of a mixture containing meth, according to Acting Northern District of California U.S. Attorney Alex Tse.
Both were charged with conspiracy to distribute and possess 500 grams of meth, which can result in a maximum sentence of life in prison and a minimum sentence of 10 years.
Gonzalez Sanchez and Angulo are also charged with distributing meth. Gonzalez Sanchez faces multiple charges of possession of meth with intent to distribute and a maximum of 40 years in prison. Angulo will be charged with conspiracy to distribute meth, which could lead to a maximum sentence of 20 years in prison.
Maldonado is charged with possessing meth with the intention to distribute on May 17. He could get a maximum of 40 years in prison if convicted, according to Tse's office.
Cervantes Sanchez is accused of the same thing, stemming from a May 12 incident.