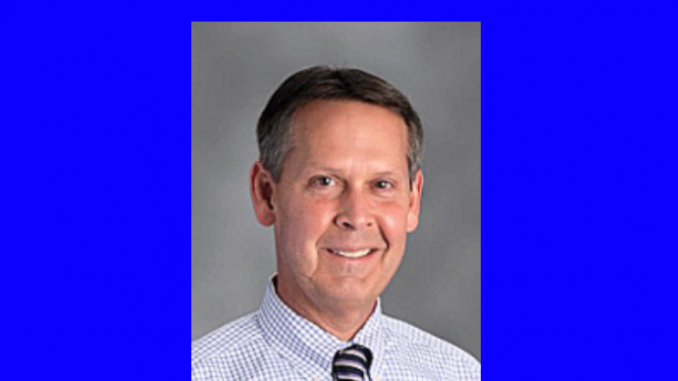 BY ALLISON LEVITSKY
Daily Post Staff Writer
A longtime San Jose educator has been tapped as Hoover Elementary School's new principal, according to Palo Alto school district officials.
Jim Sherman, 54, has more than 20 years of experience as a teacher and administrator in San Jose schools.
His LinkedIn states that from 1991 to 2005, he taught in the Cupertino Union School District. According to the district, this included fifth through eighth grades, including algebra and pre-algebra to middle schoolers.
Since 2006, he has worked in the Evergreen School District, including as the principal of LeyVa Middle School in East San Jose for the last two years. He's also served as principal of Matsumoto Elementary School in that district.
Sherman earned a bachelor's degree in business and master's degree in educational leadership and administration from San Jose State University, according to his LinkedIn profile.
"I am so excited to be joining the PAUSD community, and I look forward to being a part of all the joy and success that lies ahead for our students," Sherman said in a statement.
Before accepting the job at Hoover, Sherman was set to take over as principal this year of Norwood Creek Elementary School in the Evergreen School District as recently as June 21, according to a statement from that district.
The position at Hoover opened up as a result of an administrative shuffle in the Palo Alto school district. Tom Jacoubowsky announced he was leaving his principal job at Briones Elementary School in February, weeks after being reprimanded for his lack of oversight of special education programs while the school was understaffed.
Jacoubowsky said he would return to the classroom. He is credentialed to teach social studies at the middle or high school level, according to the district.
In April, Katy Bimpson said she was leaving her principal job at Hoover to take over for Jacoubowsky at Briones, which she attended as a child. That left the principal position open at Hoover.
If the school board approves Sherman's contract on Tuesday, he will begin his new position in the new school year. District officials didn't return multiple requests for Sherman's salary.