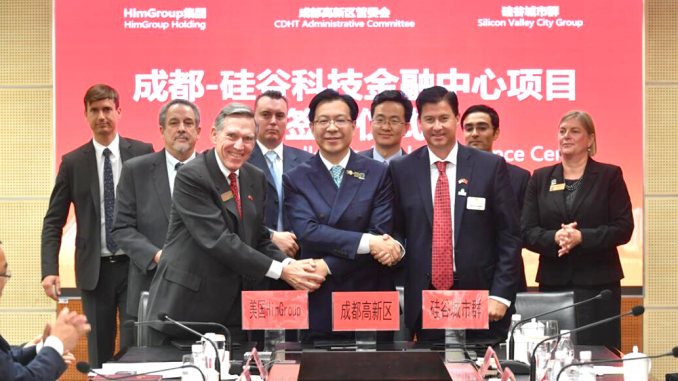 BY EMILY MIBACH
Daily Post Staff Writer
Menlo Park Councilwoman Kirsten Keith has broken her silence on her controversial trip to China.
At Tuesday's (May 8) City Council meeting, Keith gave her colleagues a brief summary of her trip to Chengdu, China, from March 25-27.
Keith missed a March 27 study session on Facebook's massive Willow Village project because of the trip.
Keith said no taxpayer money was used for the trip, she went on her own time and no official duties were performed.
As far as missing the meeting, Keith said she was getting on a plane or she would have called in to participate.
Keith's trip was paid for by the nonprofit U.S.-Asia Innovation Gateway, which receives funding from Colliers International and various China-based firms, according to its website.
Keith attended what Chinese media described as a "signing ceremony" related to a high-tech partnership in Chengdu.
Part of the controversy is whether she signed any documents on behalf of Menlo Park.
After the trip, councilmen Rich Cline and Ray Mueller called for a discussion about how officials conduct themselves during trips paid for by a third party.