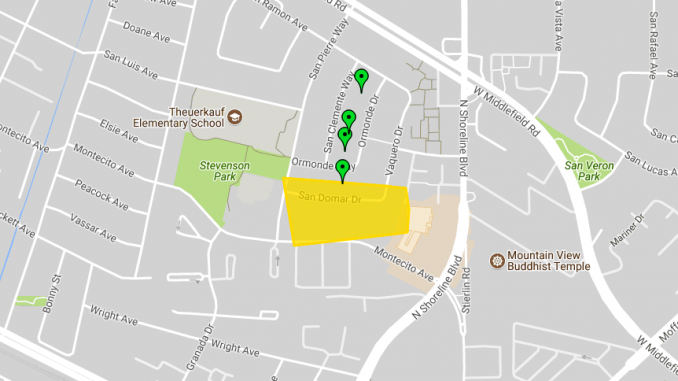 By the Daily Post staff
Two downed power lines left more than 1,200 PG&E customers in the dark today (April 24) in Mountain View.
At 10:12 a.m., PG&E said it was notified of a line down near Montecito Avenue.
By 11:55 a.m., 918 customers' power had been restored and 317 were remaining, PG&E spokeswoman Mayra Tostado said.
At around noon, crews discovered that a second wire on San Domar Drive.
Both lines were downed by tree branches, a PG&E spokeswoman said, adding that trees, which may be weak due to recent droughts, can threaten power lines. PG&E dispatches 150 arborists and foresters to inspect tree limbs every year, she said.
Anyone who sees a downed wire or other electrical equipment should not touch it and encourage others not to touch it as well, as one should assume it's energized and extremely dangerous, Tostado said.