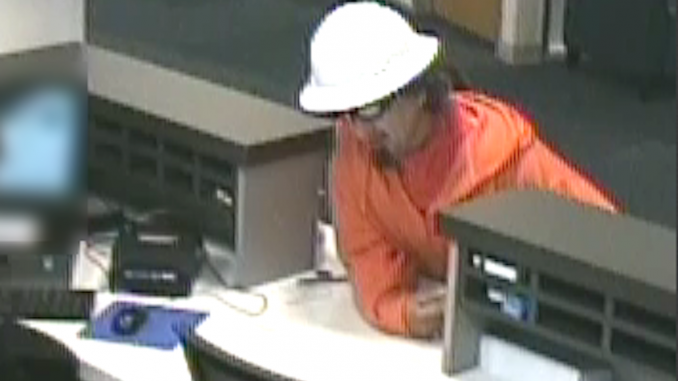 By the Daily Post staff
A gunman dressed like a construction worker robbed the Comerica Bank at 250 Lytton Ave. in downtown Palo Alto today (April 13), police said.
The robber had a handgun tucked into his waistband during the heist, according to police.
He entered the bank shortly before 5:30 p.m. when no customers were inside.
He approached a teller, a woman in her 50s, and lifted his shirt to show her the gun, and then demanded money, police said. When the teller went to a backroom, he leaped over the counter and took cash from an open drawer. He then fled, running south on Ramona Street.
The teller told police the robber was tall — at least 6 feet — and in his early 30s, wearing a bright orange sweatshirt, black jeans, a white construction hat and sunglasses. He had facial hair on his chin.
Anyone with information about the heist is asked to call police at (650) 329-2143 or send an anonymous tip to paloalto@tipnow.org.