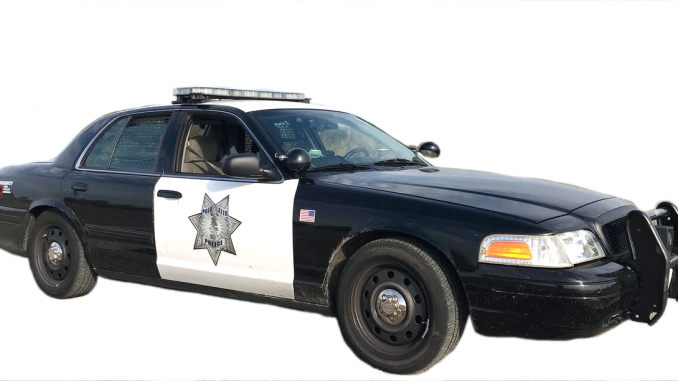 BY ALLISON LEVITSKY
Daily Post Staff Writer
A teenage jogger was pulled off a Palo Alto bike trail and sexually assaulted at gunpoint this afternoon (March 28), according to police.
The girl was jogging west on the path that runs along the north side of Arastradero Road, near Tesla's headquarters at Stanford Research Park.
Near the intersection with Deer Creek Road, a man in his 30s emerged from the bushes, pulled her off the path into a greenbelt area with tall grass, held a handgun to her head and sexually assaulted her around 1:47 p.m.
Police Capt. Zach Perron declined to say whether the girl had been raped, but said that if she had, police would use DNA evidence collected with a rape kit in their search for her attacker. He didn't know how far off the path the girl was pulled.
"Something like this is extremely unusual," Perron said. "This does not happen frequently here at all."
A passerby called 911 after the girl called out for help. Paramedics from the Palo Alto Fire Department took her to a hospital for treatment, where Perron said she is in stable physical condition and is expected to make a full physical recovery.
Perron identified the girl as high-school age, but didn't specify her age or say where she goes to school.
The path she was on extends to Gunn High School, which is about a mile from where she was assaulted.
Police searched the area for more than two hours before calling off the search around 4:26 p.m.
Deputies form the Stanford Department of Public Safety, officers and a police dog from the Sunnyvale Department of Public Safety and a helicopter crew from the California Highway Patrol helped with the search.
Police closed off driveways to nearby offices and warned companies to keep employees out of the area during the search.
Perron said police didn't know if the girl's attacker may have parked a vehicle nearby in order to flee. The gun was never found.
The girl described her assailant as possibly being Filipino, standing about 5 foot 10 inches tall and wearing a black sweatshirt with a bear logo and a red and white border.
Perron said the sweatshirt could have featured a California state flag, not necessarily a University of California bear.
He was also wearing baggy gray pants and black sneakers, police said.
The girl didn't describe the handgun further, police said.
Detectives are looking for leads on sightings of anyone lurking in the bushes in the area and will be reviewing any surveillance video that was captured.
Perron said the department would be stepping up patrols in the area in the meantime.