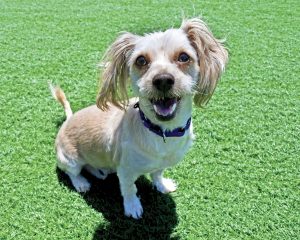 If you love and want to help dogs, consider becoming a pooch's foster parent.
Humane Society Silicon Valley (HSSV) offers volunteers the opportunity to provide short- and long-term care for dogs in their homes.
"Every dog we place in a foster home opens up the space and opportunity to take in another dog that needs our help," said Christina Traughber, foster care associate at HSSV. "When you foster a dog, you're not only enhancing his life, but the life of the dog that will take his place."
Being in a home is much less stressful for some dogs than being in a shelter. Fostering can help injured animals recover; puppies grow and become weaned; and shy dogs get a little extra TLC. HSSV is especially in need of foster parents for medium-large dogs, but potential foster dogs include dogs of all sizes, as well as puppies.
If you're interested in helping a dog in need, visit www.hssv.org/foster and fill out a survey. HSSV provides all supplies for foster parents, including food, disinfectant, leashes, collars, crates and toys.